Monster, which went public in 1996, was early Internet pioneer
Randstad to limit deals to 100 million euros in medium term
Randstad Holding NV agreed to pay $429 million for jobs site Monster Worldwide Inc., one of the first e-commerce companies to go public in the 1990s at the dawn of the Internet era.
Randstad will acquire Weston, Massachusetts-based Monster for $3.40 a share in cash, the companies said in a statement Tuesday. That's 23 percent above Monster's closing price Monday.
The sale marks the end of the road for a pioneer in Internet commerce. Monster went public in December 1996 when it was an advertising agency known as TMP Worldwide that placed ads in telephone directories. The company at the time touted a newer business, The Monster Board, an online jobs listing. The stock peaked on a split-adjusted basis at more than $86 a share at the height of the Internet bubble in March 2000, valuing the company at almost $8.4 billion.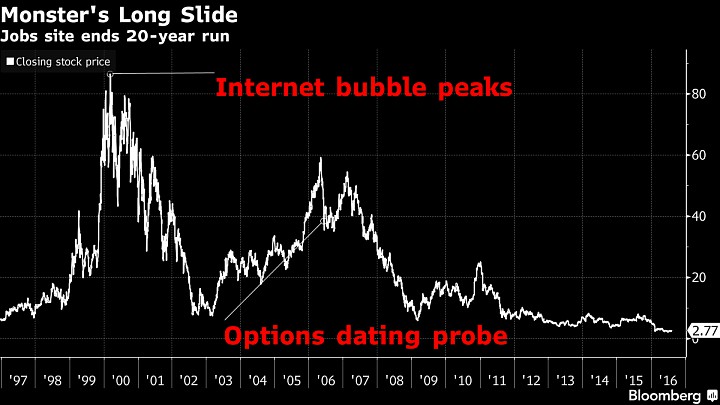 Founder Andrew McKelvey left the company in 2006 amid an investigation into the backdating of stock options for executives. He died in 2008. The company's general counsel pleaded guilty in the case and the chief...
More