Everything was fine until zee Germans spoiled the overnight party (artist's impression of Schaeuble's phone call to Varoufakis)...
But entirely confusing Fed Minutes - dovish with a mix of bubble warnings and cluelessness (which were interpreted only one way by the dollar and bonds) left stocks whiplashing... but there was only one thing that mattered...
Must. Close. Over. 2100.

— zerohedge (@zerohedge)

https://twitter.com/zerohedge/status/568139794246709248
And sure enough...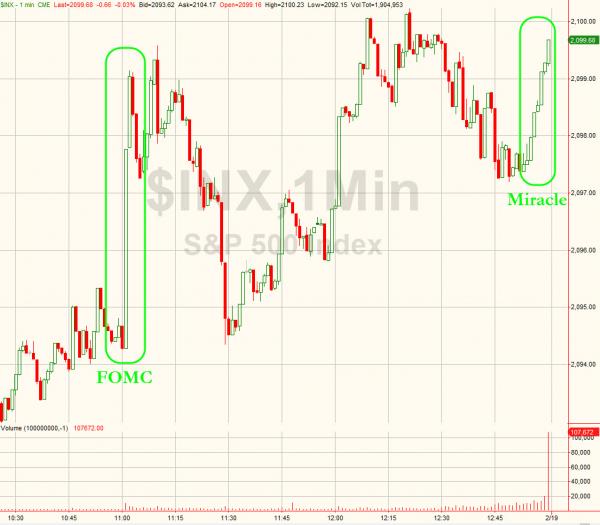 Noisy day overall...
Post-FOMC, stocks could not make their minds up...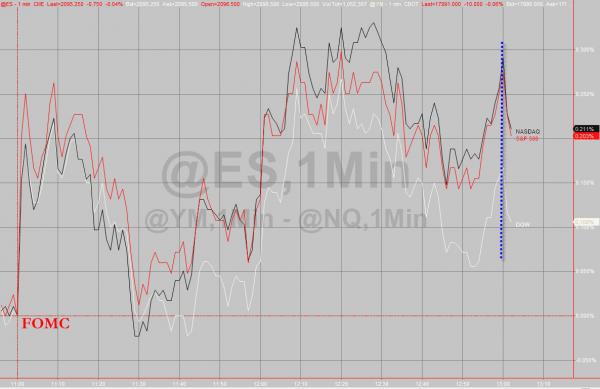 Stocks dropped to pre-EU-Greek Talks Fail levels pre-FOMC then oscillated...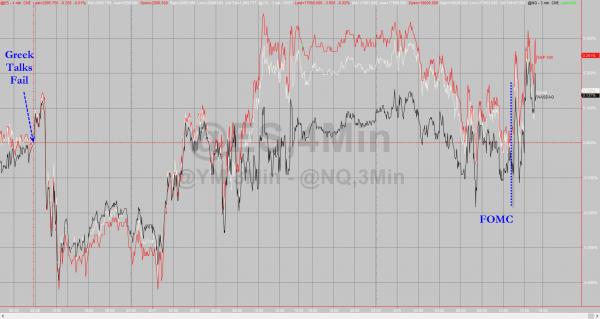 Stock volume is absolutely terrible...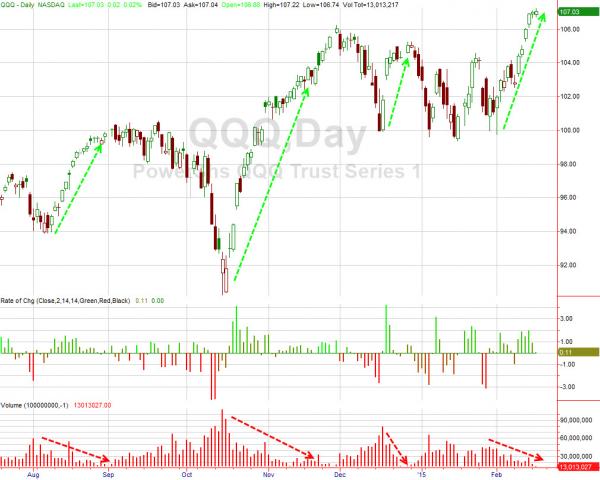 Treasury yields had generally drifted lower intraday before dumping at the FOMC dovishness (but 30Y yields ramped back higher into the close)...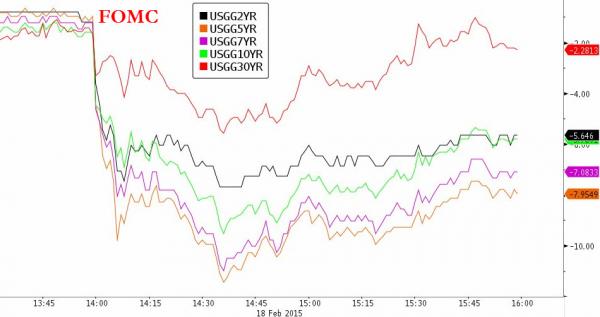 which pushed 2s30s another 5bps steeper...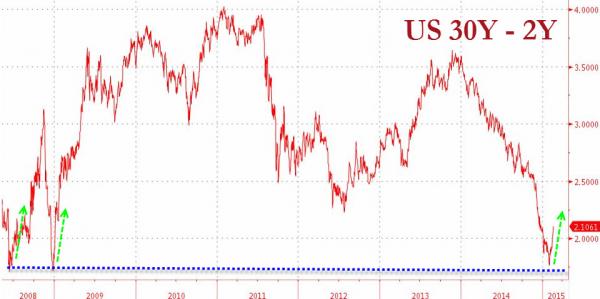 With the Dollar roundtripping to unch on the day (after dumping following the FOMC minutes)... note that Swissy was dumped today...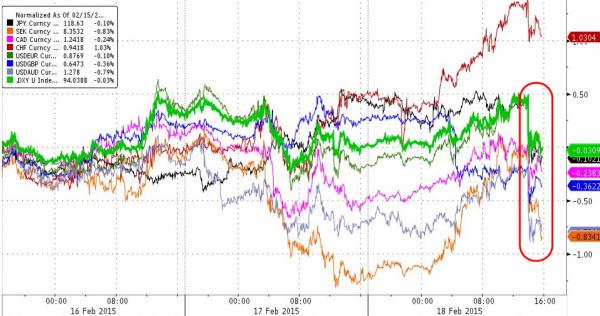 Gold and Silver jumped back to unchanged and copper higher but crude kept sliding...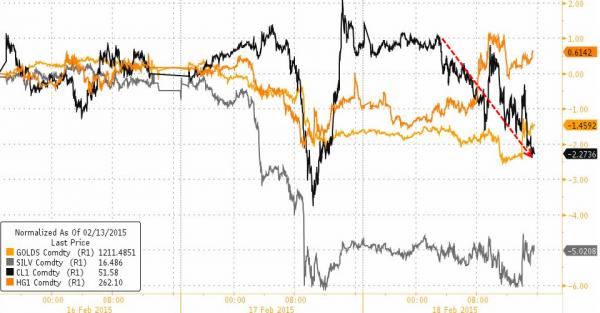 Yesterday's V-shaped recovery now seems a long way off with the Torrance fire and inventory concerns weighing on it...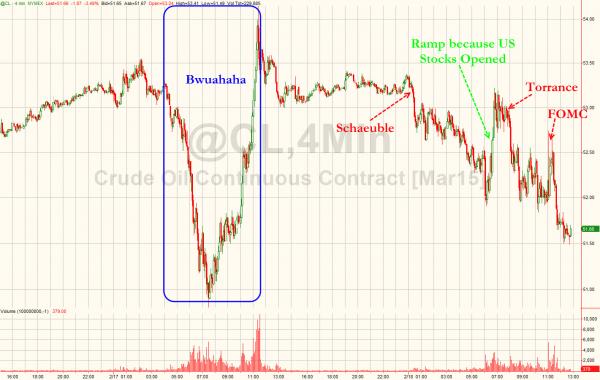 Across the asset classes, here is the post-FOMC reaction...

Charts: Bloomberg