It is official. At least the rumors of an asset sale are. After predicting an asset sale announcement on November 8, when the company reports results, the company confirmed it is in discussions selling Salix and/or other assets:
"In accordance with its duties to shareholders and other stakeholders, management evaluates any transaction relating to core or non-core business units in accordance with the best interest of its shareholders and stakeholders. We are currently in discussions with third parties for various divestitures including but not limited to Salix. The discussions may or may not lead to a definitive agreement. Valeant does not intend to comment further on market speculation or disclose any developments unless and until it otherwise deems further disclosure is appropriate or required."
The short-float is not excessive. At a 9.22 percent short float, not many bears stand to make a profit when VRX stock fell. Nervous investors may simply sold on the recycled news that the ex-executives were under investigation.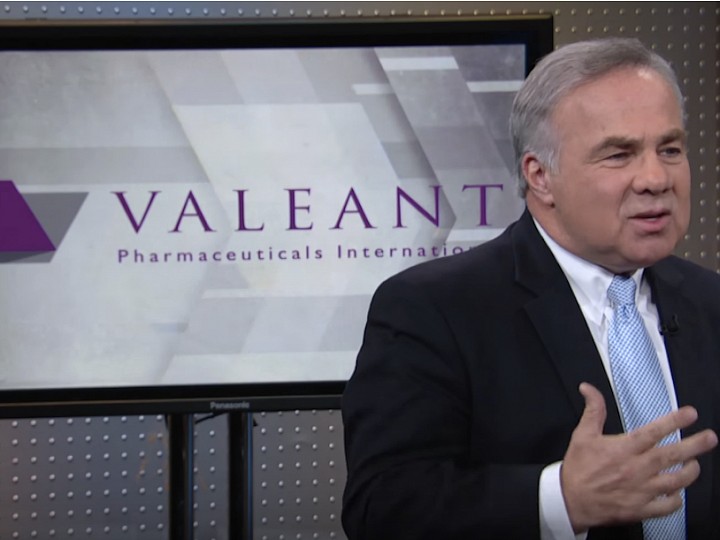 The 33.74% spike in the share price reflects investor hope that VRX will get at least $10 billion for Salix. Valeant paid around $14 billion for the unit but selling Salix removes multiple barriers on the company. First, debt is lowered. Second, Valeant may double its efforts on B+L and the dermatology unit and let another firm run the GI unit.
Valeant should get between $9 billion and $12 billion for the unit. If it sells part of the company and retains a stake, the proceeds may still offset the high debt. That should give shareholders a boost of confidence and set a support level for the stock: $20 - $25 per share, baseline.
In 2014, Salix only made about $1.1 billion of revenues and $150 million of EBITDA. Valeant overpaid for the unit. The buyer may bid less than $10 billion. This is still favorable for VRX because it needs to keep companies that generate high cash flow and shed businesses that require time to grow.
<!== INSTRUMENT %% %60% ==!>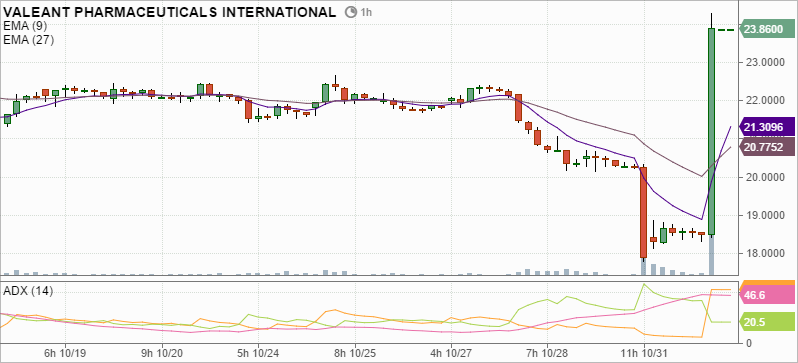 What the stock is worth after that depends on quarterly results and the outlook for next year.