Get more expert commentary and daily trading ideas with our Benzinga Professional news and data platform. Find out how you can get exclusive, member-only access today with this deal.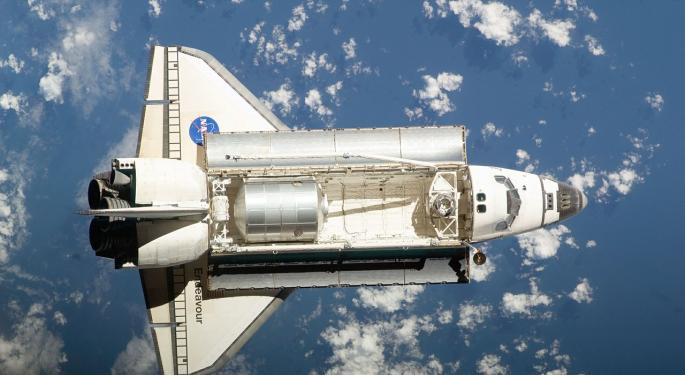 The total U.S. space travel market is a $40 billion annual market.
Strained relationships with Russia and the rise of market disrupters such as SpaceX could shift the U.S. military's space strategy.
Deutsche Bank believes that the rise of new commercial spaceflight companies does not pose an immediate threat to existing market leaders.
Since the retirement of NASA's Space Shuttle fleet, space travel has received relatively few headlines. However, a new report by Deutsche Bank analyst Myles Walton looked at the big business of space...
More