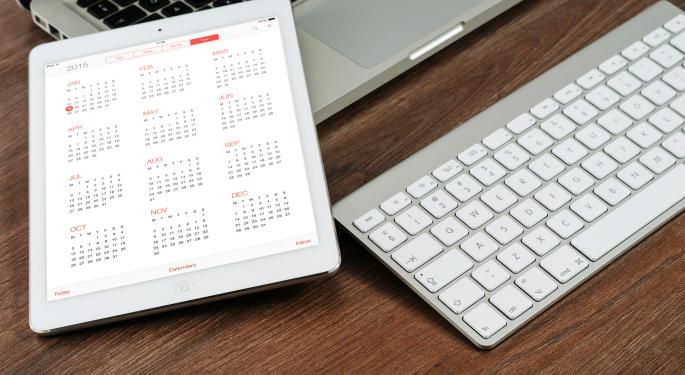 For those of you looking to invest in fintech, this may be your best chance yet.
Investment bank Keefe, Bruyette & Woods announced this week it has partnered with Nasdaq Inc NDAQ 0.12% to launch the first financial technology index.
The KBW Nasdaq Financial Technology Index NASDAQKFTX is made up of 49 stocks, ranging from traditional payment companies like Visa Inc V 0.47% and American Express Company AXP 0.58%, to more recent IPOs like Square Inc SQ 2.43% and Envestnet Inc ENV. Combined, the companies in the index have over $785 billion in market cap.
Fred Cannon, KBW's global director of research, said the recent integration of many traditional companies with "fintech" technologies signaled a need for the index.
"Fintech has been a developing industry for a number of years, the buzz being around non-public companies in fintech," he said. "In the last couple of years we've seen a lot of IPO's of fintech companies and financial specialists that integrate these large companies with fintech."
All the companies in the index fit three criteria:
They deliver financial services.
Their revenue streams are primarily driven by fee income instead of net interest income.
Their primarily not a brick-and-mortar outfit.
The index, which is equally weighted, was constructed based on correlation, according to KBW Managing Director of Quantitative Research Melissa Roberts.
"We constructed the index to have companies that have a high correlation with each other. That was a factor that helped us narrow down the focus. The companies of the KFTX have a somewhat higher beta than the entire market, but aren't as volatile as the financial sector. Ideally, fintech stocks wouldn't have the interest and credit driven volatility that you see in financial sector."
KFTX is projected to grow 18 percent next year, mainly on the back of high valuations and a historical outperformance of financials. Roberts noted that of the traditional sectors, only energy has a higher growth projection for 2017.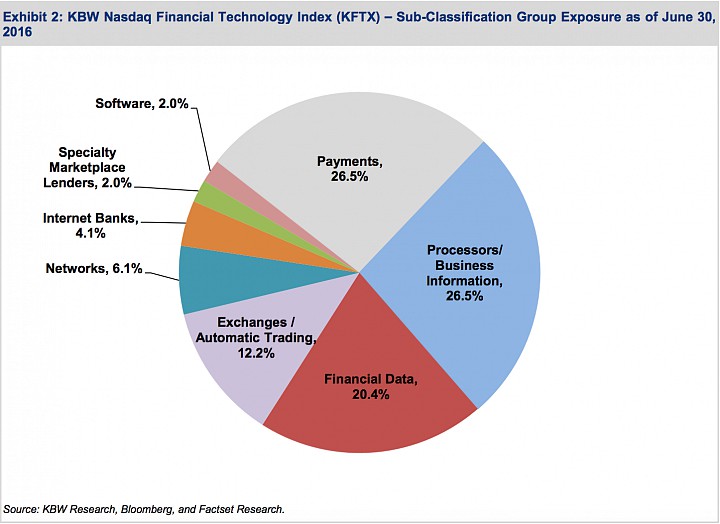 © 2016 Benzinga.com. Benzinga does not provide investment advice. All rights reserved.