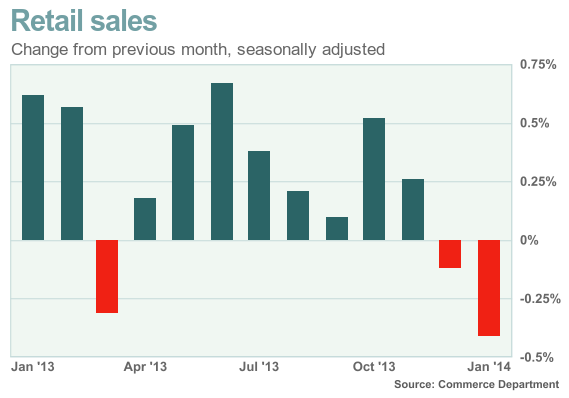 Major takeaways from the retail sales figures for January.
Auto sales declined by 2.3 percent




Department stores declined by 1.5 percent




Furniture declined by 0.4 percent




Buildings/Garden Materials increased by 1.4 percent. The recent winter storms may explain the jump in this category. For example, the purchase of snow removal materials.