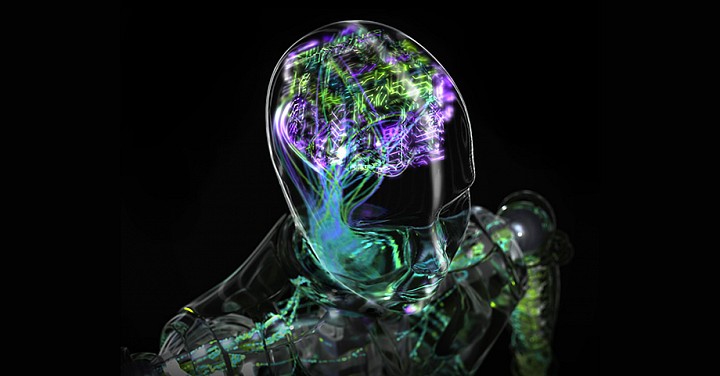 Shares in chipmaker Nvidia (NASDAQ:NVDA) exploded by 4% following a belated upgrade from SunTrust Robinson analyst William Stein. Nvidia closed on July 12 up $6.63 to $162.51. And shares continued to rise for the rest of the week, finishing on Friday at a very strong $164.95.
Nvidia is a major player in the fast-growing artificial intelligence (AI) industry. This positions the stock to benefit as AI goes mainstream. Stein says: "there are aspects of the company, specifically related to its role in AI, that are under-appreciated by the Street."
According to Stein, there are three key positive catalysts on the stock. "First, NVDA has a strong culture of innovation and desire to drive general purpose graphics processing unit (GP-GPU) computing adoption. Second, we believe NVDA's software development toolkit (CUDA, cuDNN, and related tools) is more relevant for customers and more difficult for competitors to replicate than the company's GPUs. Third, the company's sponsorship of academic research has created an ecosystem of incumbency in Deep Learning AI projects."
Stein upgraded Nvidia with a big price target increase from $124 to $177. But is the analyst any good? What does TipRanks financial accountability engine say? The short answer is 'yes'. Despite missing out on the major Nvidia rally which saw shares triple last year, Stein has a fairly strong track record. He is ranked #704 out of 4,599 analysts, with a 70% success rate and 17.5% average return across 30 stock ratings. On Nvidia stock specifically, he only has two previous ratings- both Hold- from the end of 2016.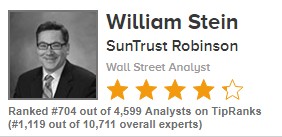 On July 15, the stock received another boost. Audi announced its new self-driving car, the A8, featuring Nvidia technology. This is the "world's first Level 3 autonomous driving car to go into production" says Nvidia. Data from the A8's camera and laser sensors, will be processed by Nvidia at a rate of 2.5 billion inputs per second. As a result, NVDA will be able to create a "precise environment model".
Overall, Nvidia has a Moderate Buy analyst consensus rating and an average analyst price target of $149.17. With prices rising, this 12-month price target translates into a -9.57% downside from the current share price. The highest price target of $200 comes from Needham's Rajvindra Gill who raised his price target by $70 just one week ago. He sees potential for "meaningful revenue" from Nvidia's collaboration with Toyota.
It will now be interesting to see whether the 9 analysts who still have a Hold rating on NVDA turn bullish or stick to the sidelines.

TipRanks shows you the analysts that you can trust.
The post Should you trust the analyst that made Nvidia spike 4% in one day? appeared first on TipRanks Blog.