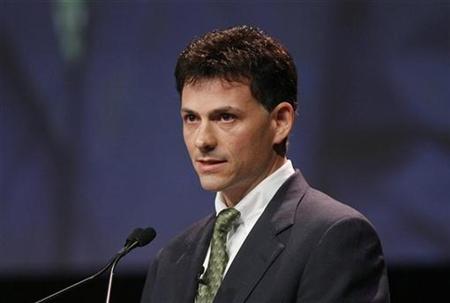 The famous hedge fund manager, author of fantastic books such as Fooling Some of the People All of the Time and founder of Greenlight Capital, David Einhorn made headlines with his presentation at the Grant's Interest Rate spring investor conference today.
One stock that Einhorn talked about is his fund's holding of AerCap Holdings (AER).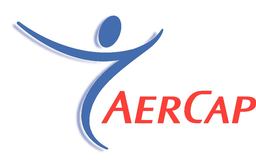 As of his fund's last quarterly filing Greenlight owned 1.76% of AerCap.  Einhorn said that he likes the Company's growing fleet of airplanes. He believes that the company has the ability to increase its earnings by around 10% per year adding "In an expensive market this appears to be a cheap stock."
I personally have a history with AerCap.  I owned it with real money in 2014.  I sold out of my real world position, but continue to hold it in my on-line special situation portfolio at The Motley Fool. Since adding it there a little less than a year ago, the stock has outperformed the S&P 500 +15.1% to +11.2%.  Here's what I had to say about this special situation at the time:
"It's funny to say this because AerCap's stock more than doubled since the announcement, but I don't think that Mr. Market full appreciates how cheaply the company purchased AIG's airplane leasing business for and how much it will benefit it. Courtesy of the excellent Reminiscences of a Stock Blogger blog, AER received a $6 billion discount to fair value for the new business, which will help fill out its order book with a ton of near-term deliveries, is accretive to earnings and should enable it to make money on the discounted planes that it purchased that are scheduled to come off-lease in the near future. Add to that the fact that it should be able to refinance much of the ILFC debt at cheaper rates to save even more money down the road. And the fact that the tax inversion the company experiences as one that has its headquarters in Ireland rather than the U.S. will save it even more money. If the company doesn't mess up the integration of its new portfolio 50% to 75% upside in the stock is very possible."
I personally agree with Einhorn that AER has more upside, but think that there is better places to put one's money at this time.  That's why I sold my position in late 2014.  Everyone and their mother is bullish on the airline industry.  Just yesterday I read a number of articles telling people to invest in the sector.  I don't know, I have a very long memory.  As the old adage goes, the best way to have a million dollars in the stock market is start with two million and buy airline stocks.  I realize that AerCap is not an airline itself and I realize that competition in the sector has greatly diminished.  Airlines new-found pricing power combined with low fuel prices have driven stocks in the sector to significant outperformance.  I personally am just skeptical that it can last.  Perhaps I have too long a memory.  Also, while I have great admiration for Eihnorn, he and his fund have not exactly been on a roll lately.  I am perplexed by his insistence on continuing to hold such a large position in gold in his fund.  I am about the furthest thing from a gold bug that one can find.  I've been bearish on the yellow metal for some time and don't understand how someone as smart with such outstanding resources as Einhorn can't find any place better to put his money.
I'm passing on anything in the airline sector for now. I like to stick to my bread and butter, special situation investing whenever possible, and I am not aware of any in airlines at this time.
I'd love to hear others' thoughts on AerCap.  Please post them in the comments section.