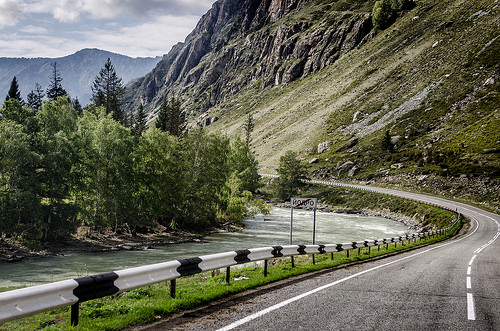 Get ready Ford (NYSE: F) and Chevrolet (NYSE: GM). Scientists in the United Kingdom are about to make charging electric cars a lot more convenient.
Instead of having to stop in order to plug in their cars, electric vehicle owners may soon be able to charge their cars simply by driving in a specific lane on the highway. According to CNN Money, the project is spearheading a way to use electromagnetic fields underneath the roads that can communicate with and charge the car.
The government has pledged to fund more than $700 million over the next five years to fund the testing, CNN Money reported. The test cards will operate on roads closed to the public.
"Vehicle technologies are advancing at an ever increasing pace and we're committed to supporting the growth of ultra-low emissions vehicles on England's motorways," the government's chief highways engineer, Mike Wilson, said according to CNN Money.
This is a step in the right direction not only for technology and the auto industry, but for the planet in general. Some of the biggest barriers holding people back from making the switch from standard to electric cars is the myth that the car will run out of juice, quickly.
Further, the idea of a lane that charges the car, eliminating the need to stop to charge, is also a plus for gas drivers, as well. The idea of getting to where you're going more quickly because you can fuel your car on the road is definitely attractive.
An innovation like this may be just what the electric car industry needs to quell the fears of potential buyers over the battery life of some vehicles. With testing beginning by the end of the year, green lanes on the road may be around sooner rather than later. 
For more business and financial news, click here.
*This is editorial content and expresses the opinion of the reader.