Dear WhoTrades.com users,
Licensed European broker WhoTrades Ltd. won International Alternative Investment Review (IAIR) Awards 2015 as the Best Broker for Innovation China.
A wide range of our brokerage services, innovative solutions and investment opportunities have largely contributed to our victory. In addition, the jury cited leadership of WhoTrades Ltd. in terms of turnover of its brokerage activity and the number of active clients trading on financial markets.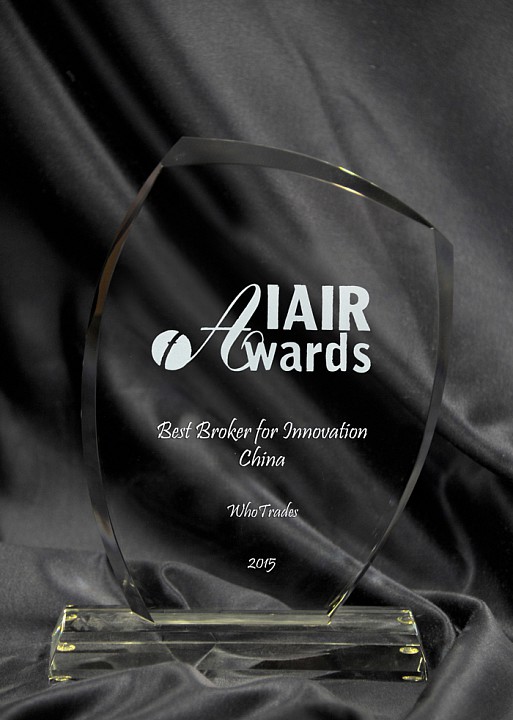 This award vindicates our success in China, the most promising market for financial services development. WhoTrades has achieved good results in the country by focusing on cutting-edge trading platforms and high-quality services for our clients, thus allowing us to ramp up our customer base without significant investment in advertising.
IAIR Awards is one of the most prestigious prizes for excellence in global finance, awarded for outstanding accomplishments related to economy and sustainable business development. The jury panel includes financial experts, economic observers and journalists from more than 120 countries.