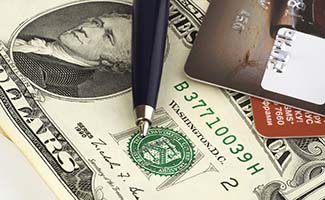 Technology industry giants-including Apple AAPL , Facebook FB , and Microsoft MSFT -have helped send both the Nasdaq and S&P 500 to record highs during Wednesday trading.
Both indexes were trading at record levels through afternoon trading on the back of upward movement from some of the biggest technology players. Shares of Apple were up 0.74%, with Microsoft and Alphabet GOOGL up over 0.50% as well.
Shares of Facebook climbed 1.62% to reach a new all-time high of $165.50 in afternoon trading. Mark Zuckerberg's company made the most significant move of the big tech players so far today.
The four giant technology companies have turned things around after the brief tech dip in early June. Now, all four of these stocks currently sit at or near their 52-week and all-time highs. This positive momentum has also helped the Nasdaq and S&P 500 keep on rolling.
However, the Dow hasn't faired as well today, thanks in part to IBM's IBM big decline after posting less-than impressive second-quarter earnings. Shares of IBM were down 4.6% through afternoon trading. The post-earnings slump also saw IBM shares briefly...
More