The USD/CHF has been consolidating in a triangle since last Thursday. This triangle stalls a bearish run.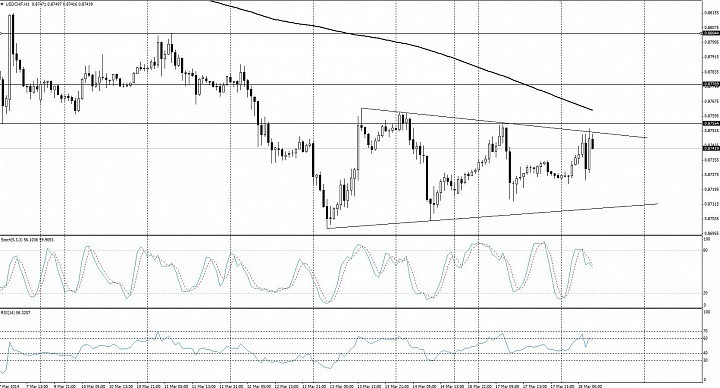 (USD/CHF 4H Chart)
If USD/CHF breaks above the 0.8755 level and thus break above, the market could be in a bullish correction. But, 
I think it would be premature to say that a bullish break of the triangle signals reversal, though we can anticipate some near-term upside risk toward last week's high of 0.8805.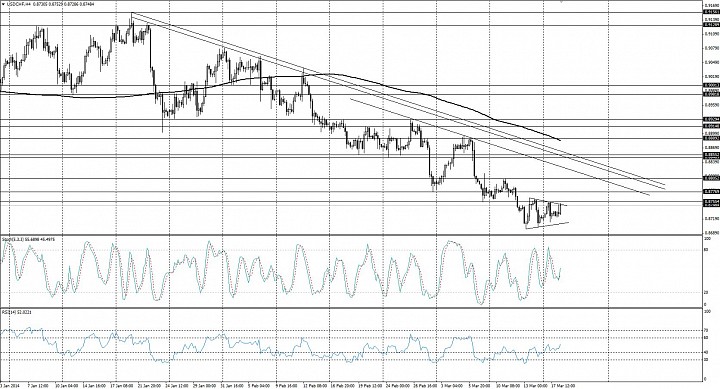 (USD/CHF 4H Chart)

Following the prevailing trend, I prefer the bearish scenario. I am considering fading the rally if the market breaks above the triangle.

On the other hand, if the market breaks down the triangle, I would consider going for a quick slide before it stalls again. But I would not be trading the bullish triangle break  - I feel there is too much downside risk and I need more clues of bottoming before turning bullish for USD/CHF. A triangle break will not be enough.