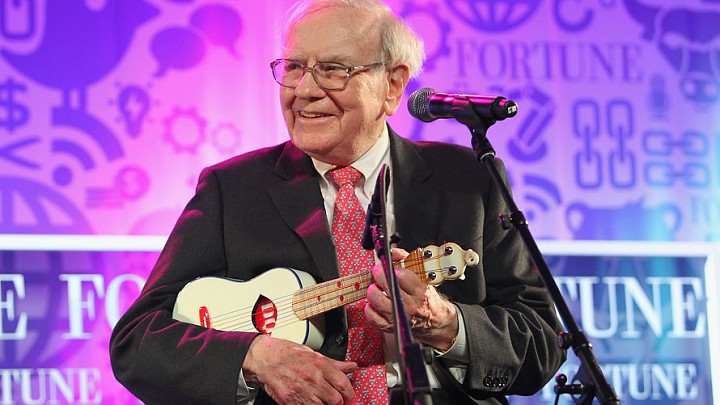 Warren Buffett is a great example of how the rich get richer, as his Berkshire Hathaway Inc. investment vehicle can make a quick $12 billion profit from its $5 billion investment in Bank of America Corp.
Berkshire BRK.B, +0.08% announced Friday that it will exercise warrants to buy 700 million common shares of Bank of America at about $7.14 ($7.142857 to be exact), a cost of $5 billion. The warrants will be exercised when the bank raises its quarterly dividend to 12 cents a share from 7.5 cents a share, beginning in the third quarter.
See also: Banks boost dividends, buybacks after Fed's stress test, except for Capital One.
With Bank of America's stock BAC, -0.06% up 0.1% at $24.34 in midday trade, 700 million shares would be worth $17.04 billion...
More