When the next recession comes - will you be ready? 
Recession is inevitable. It is not a matter of if, but when. Statistically, U.S recessions typically occur at the end of an 8 year presidency or at the beginning of an 8 year presidency. It is very likely the next recession will come before Obama leaves office or within the first year of Hillary or Trumps term.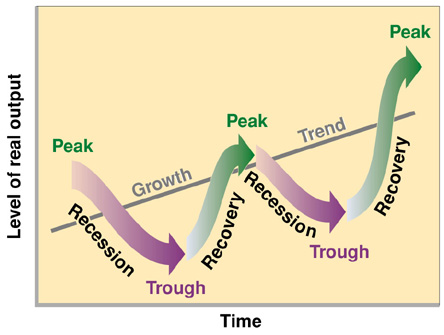 ---
How to profit from it? 
The best way to profit from recession is to short the major indexes with leverage or with options. I believe the time to do this before the first quarter of 2017. 
I will be using the 3x leveraged ETN (SQQQ) to short the market. SQQQ goes up 3x as much as the Nasdaq goes down - in a real recession scenario this could result in gains over 100X.