The post NFP reaction in bond markets showed a jump in bond prices and therefore a subsequent fall in yields, the reaction we would expect if bond market participants believe it gives the Fed the added evidence that tapering should be held off till later in the year.

The US added 169K jobs in August, but there were downward revisions to the previous 2 months totaling 74K, a negative sign for the labor market.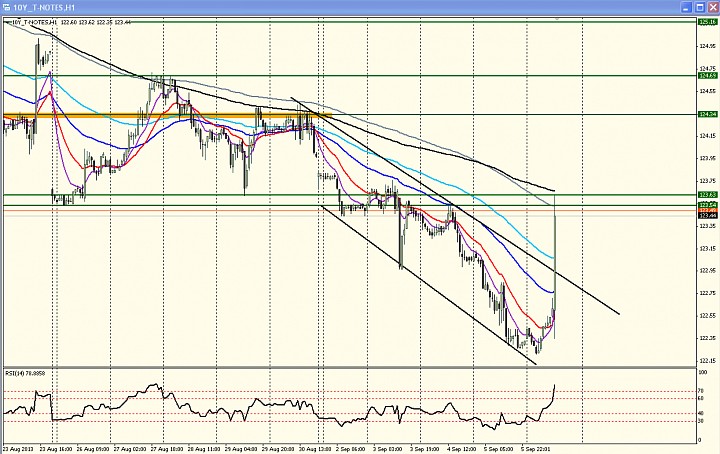 The bond market is obviously fairly invested in the Fed continuing to buy bonds - providing extra demand. If the flow of bond buying by the Fed slows, it could put pressure on prices, which have been falling of late.
The test now is the 200-moving average in this timeframe.

Equity futures were higher prior to the open on the NFP, also a sign that markets may be interpreting the latest jobs report as a vote for a later schedule to the start of tapering.

Let's see what happens at the cash open at 9:30AM ET.

- Nick