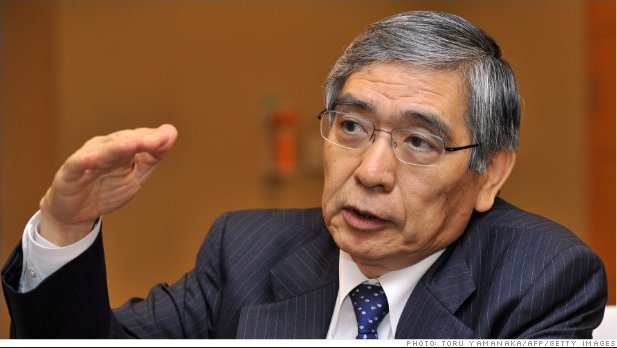 The BoJ met to discuss monetary policy, and voted to keep policy steady. The bank did reveal a more optimistic view of the economy. It seems like the QE policy it has used in 2013 is working because the bank is no longer referring to the country being in deflation. 
"Our quantitative easing policy is exerting its intended effects," said bank gov. Haruhiko Kuroda. Kuroda also expressed confidence in both inflation and growth targets.
In the current direction, The BoJ will not likely extend QE. 
JPY was kept pressured when the BoJ was in full steam QE mode. Now that the need of QE is being played down, the Japanese yen has more upside potential.
The USD/JPY fell accordingly: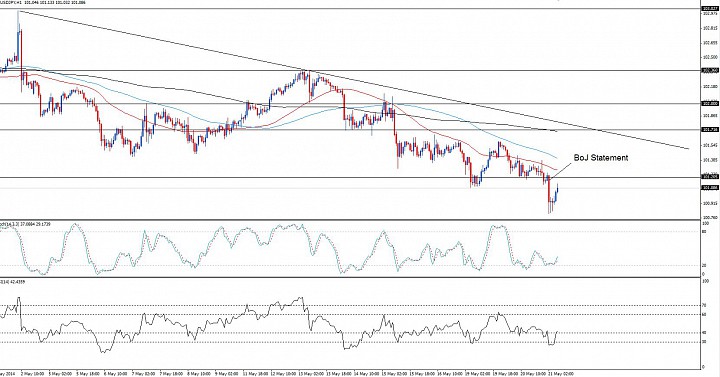 (usdjpy 1h chart, 5/21)
The 1H chart shows a persistent bearish market based at least on price action, moving averages, and the RSI. Coming into the 5/21 US session, there seems to be support at 100.75, the 2014-low. Traders seem to be bearish on the pair but tentative ahead of today's FOMC meeting minutes due at 2:00PM ET.