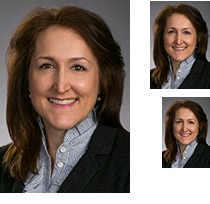 (0:25) - Can You Invest In Your Passion?
(3:10) - How has the WWE survived in the quickly changing market?
(8:45) - WWE Vs. UFC
(12:15) - Tracey takes a closer look at the WWE stock
(15:30) - Tracey's Movie Passion: Investing Ideas
(20:40) - WWE Continuing to expand
(23:05) - Episode Recap
Welcome to Episode #72 of the Zacks Market Edge Podcast.
Every week, host and Zacks stock strategist, Tracey Ryniec, will be joined by guests to discuss the hottest investing topics in stocks, bonds and ETFs and how it impacts your life.
In this episode, Tracey is joined by Jim Giaquinto, Editor of the Zacks Ultimate, which is the service that combines all of Zacks trading services, to discuss their passions and whether you should be investing in them.
Those who follow Tracey on
https://twitter.com/TraceyRyniec
know that she is an avid follower of all things having to do with the weather including tornadoes, hurricanes, blizzards and record temperatures. In the podcast, she admits to some extreme behavior...
More