IBM (IBM) traded down to $148 on Tuesday before closing above $150. The company is making great progress in strategic initiatives shifting now 40% of the business into these growing areas. The Cloud business is growing an impressive 42% with a annual revenue runrate of $14 billion.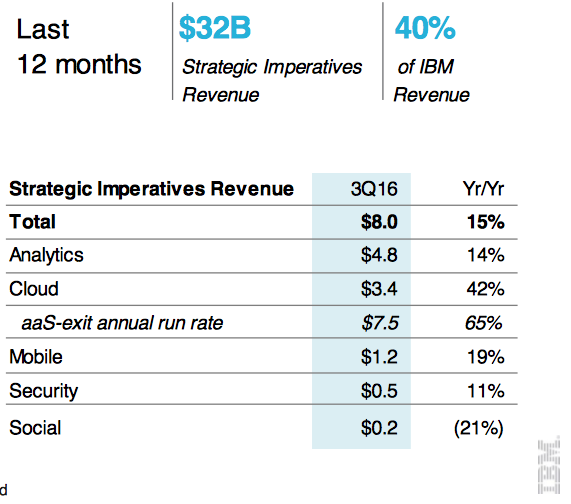 The reason this matters is that IBM can now focus investors on the future. Analysts forecast earnings growing to over $14 in 2017 making the stock cheap trading at 10.7x EPS estimates. 
Another note is that IBM regularly traded above $180 back prior to 2015. The rally to $150 might provide some impression that the stock could be over extended now, but in reality IBM is only bouncing back to where the stock should've held last year.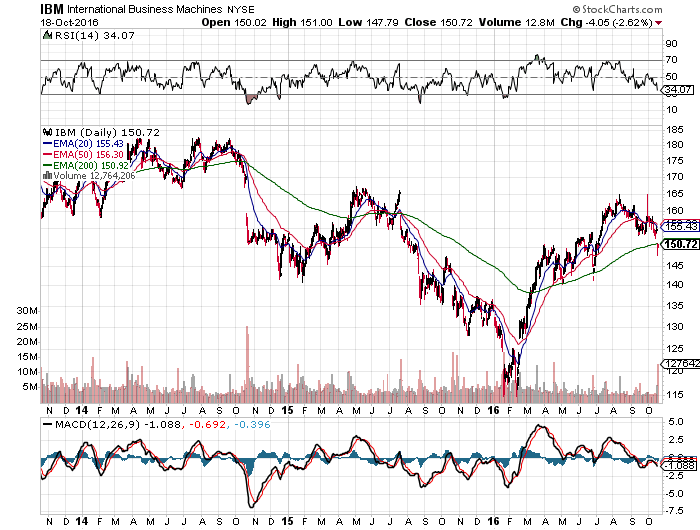 Disclosure: Long IBM