I mentioned it was probably time to add longs to
EUR/JPY in yesterday's post
. However, if you were waiting for a dip, you probably missed the breakout.
But don't worry, if the breakout is indicative of a bullish continuation, there should be a couple more chances to get in without risking too much.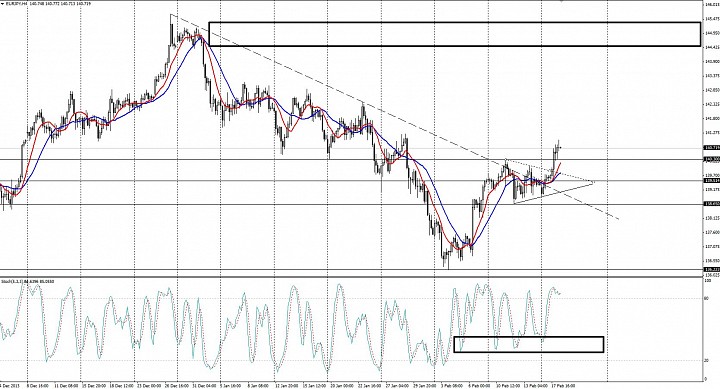 (4H EUR/JPY chart: click to enlarge)
Still, I would like to see the 4H stochastic get back to some common lows, and price back toward 140 before adding the long. 
I am thinking of placing the stop just below the breakout candle in the 4H chart, which means below 139.50. This would also be below the "central pivot" of the consolidation zone that was just broken. 
If you see a triangle, it would also be the projected apex. A break below weakens the bullish case, but I would still be looking to buy instead of sell. 
With this current break, there is short-term upside risk toward the Dec. 2013 highs just above 145. A break below 138.65 will significant weaken the case for this bullish outlook in the short-term.
What are your thoughts? Anyone thinking of fading EUR/JPY's advance in February?