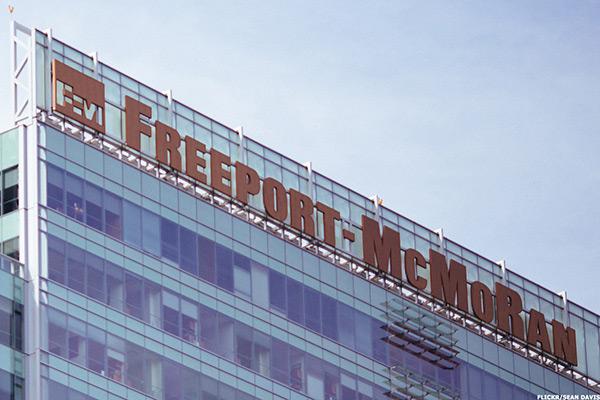 NEW YORK (TheStreet) -- Freeport-McMoRan (FCX - Get Report) shares are falling 7.49% to $8.89 Thursday even though Standard & Poor's (S&P) believes the stock could go up 27% as the mining company restructures its oil and gas subsidiary to reduce costs.
On Tuesday, the company announced that it's letting go of its four top oil and gas executives as it grapples with a $20 billion debt load. As it reabsorbs its energy unit, Freeport-McMoRan Oil & Gas operating division, the oil and gas executives roles will be eliminated.
The S&P, which currently has a $12 price target on the stock, sees this move as...
More