Pop-up stores get brands in malls they typically can't afford
Why is Lorraine Lam waiting in line for two hours at a tony Hong Kong mall to buy the same Nutella spread that grocery stores sell for much less?
So she can get her friend's name on the label. Nutella's pop-up store in the Pacific Place center is swamped with customers willing to spend $HK80 ($10) for a 350-gram (12-ounce) jar of the hazelnut confection with a personalized touch. The Ferrero SpA brand is selling almost 1,000 jars a day from its counter.
"I rarely go to the mall because I need to take a one-hour bus ride to get here," said Lam, a 21-year-old university student. "But this time it's worth coming."
With retail sales in Hong Kong declining for 16 straight months, brands such as Nutella and Havaianas are capitalizing on falling rents to open temporary outlets in some of the city's high-end shopping districts. At the same time, anchors such as Nike Inc. are trying to generate more traffic by "popping up" in front of mall walkers with new or limited-edition products.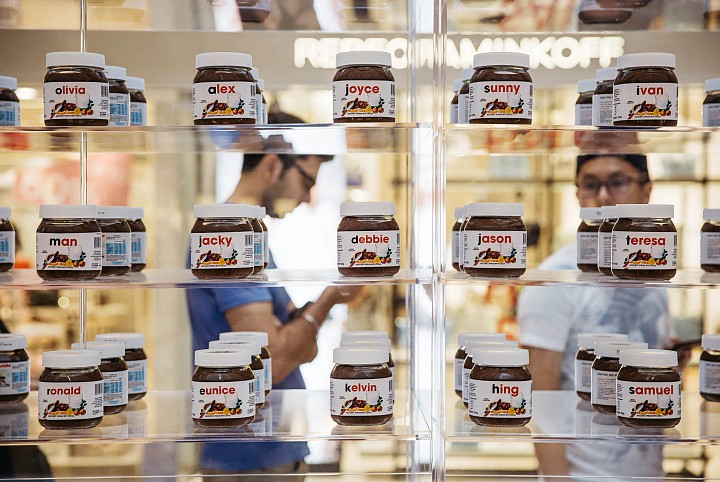 "Retailers are trying more aggressively to adjust to changing consumer demand by providing more 'special' and better-quality products," said Angel Young, managing director of market researcher Nielsen Hong Kong and Macau. "Pop-up stores bring new excitement to customers."
Malls like Pacific Place in Admiralty and Wharf Holdings Ltd.'s cavernous Harbour City in Kowloon long relied on a steady stream of mainland Chinese shoppers loading up on Louis Vuitton handbags and Cartier watches.
But now those high spenders are spurning Hong Kong in favor of Tokyo and Paris, while less well-heeled shoppers worry about China's decelerating economy and the...
More