Since writing about the GBP/AUD just 2 days ago (GBP/AUD - Flag Pattern Complete Before Continuation?), it has been an absolute monster, surging almost 450 pips in just 2 session.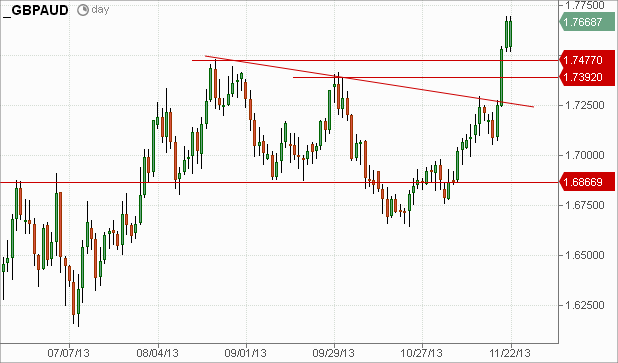 As we can see we have pushed past 2 key pivots at 1.74 and 1.7480. The question is can this kind of rally sustain, or do we see a pullback that retests some recent levels as support. It's always prudent to wait for some retracement, before jumping on the bandwagon, or you may be buying highs before a pullback.

Still, let's have a look at what the pair may do in the medium term by examining a weekly chart: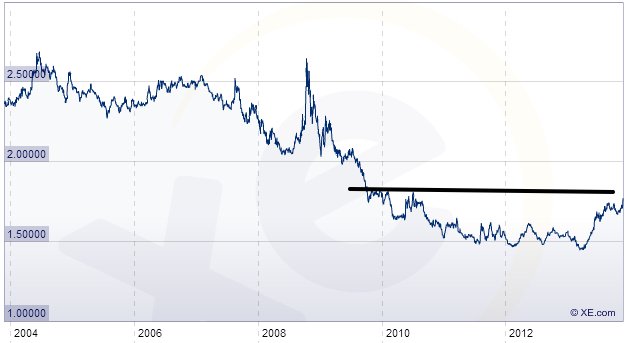 The clearest level to the upside that I can see acting as resistance from the chart above comes in around 1.82. We can also see that the pair had been above the 2.0 level through 2004-2009, so a move there is within reason, considering we have developed a long term bottoming pattern.