Trade with confidence. Are you a professional trader? Be the first to get the alert with Benzinga Pro's real-time newsfeed and audio squawk and never miss an opportunity again.
Don't miss the chance to try it FREE today.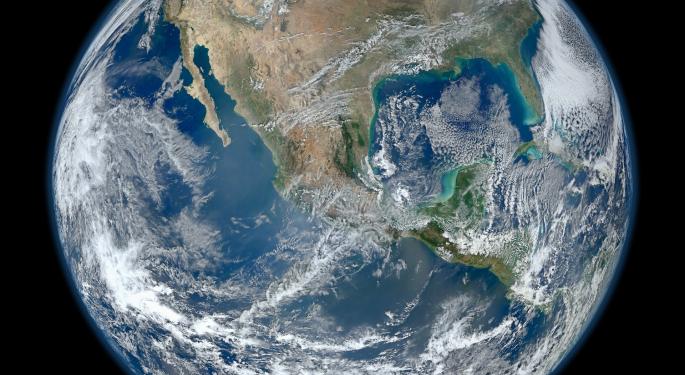 On Thursday, Time magazine revealed the 2016 edition of its annual list of the "100 Most Influential People" in the World. The list honors pioneers, world leaders, local activists, artists, athletes, scientists and moguls from around the globe, along with several U.S. presidential candidates. Other notable public figures wrote short essays for each one of the people included in the catalog.
"The people on the list, each in their own way, have lessons to teach. We can debate those lessons; we don't have to endorse them or agree with them," Time explained. "One way or another they each embody a breakthrough: they broke the rules, broke the record, broke the silence, broke the boundaries to reveal what we're capable of."
Let's take a look at some highlights from the list.
It's No Longer A Man's World
Time's 2016 list of most influential people included 40 women. The selection ranged from U.S. presidential candidate Hillary Clinton to 19-year-old Olympic swimmer, Katie Ledecky.
Other women that made it to the top 100 were:
Caitlyn Jenner, formerly known as Bruce Jenner, recognized by her transgender-rights activism
Angela Merkel, Chancellor of Germany since 2005.
Niki Minaj, classified as a role model to many young women.
Tsai Ing-wen, president-elect of the Republic of China; the first woman ever elected to the office.
Christine Lagarde, Managing Director of the International Monetary Fund (IMF).
Presidential Candidates
Several U.S. presidential candidates made it to Time's list. All the main contenders, except John Kasich, were there: Hillary Clinton, Bernie Sanders, Donald Trump and Ted Cruz.
World Leaders
The category that gets a lot of attention is for World Leaders. The list included:
North Korea's Kim Jong Un
Russian President Vladimir Putin
Queen Máxima of the Netherlands
French President François Hollande
Ford Foundation's Darren Walker
Brazilian Federal Judge Sergio Moro
Canadian Prime Minister Justin Trudeau
Chinese President Xi Jinping
U.S. President Barack Obama
South Carolina Governor Nikki Haley
President of Asian Infrastructure Investment Bank Jin Liqun
U.S. Secretary of State John Kerry
In The Business World
Next, let's take a look into some of the people that made it to Time's list, which also have big participation in the business and financial arena. Among them:
Facebook CEO Mark Zuckerberg
Iconic Figures
In the Icons category of its list, Time included
Usain Bolt
Jordan Spieth
Alejandro González Iñárritu
Adele
Tu Youyo
Ronda Rousey
Leonardo DiCaprio
© 2016 Benzinga.com. Benzinga does not provide investment advice. All rights reserved.