The nightmare for BP plc. (BP)'s stock drop is over. Not only did BP report a pleasant quarterly report, it settled all class-action suits related to the Gulf of Mexico oil spill.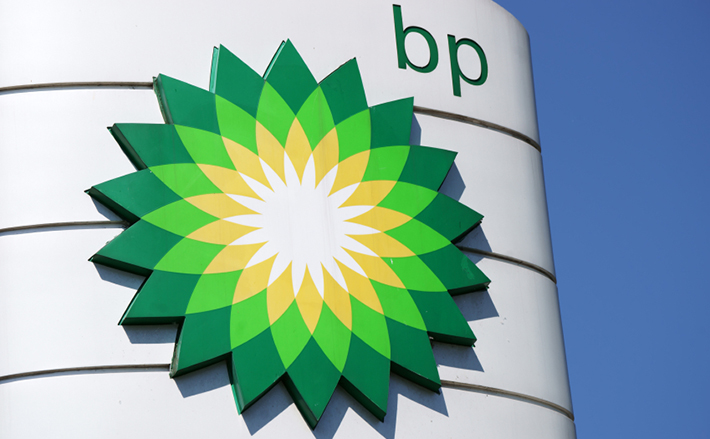 First and foremost, higher WTI crude prices are helping BP and other integrated oil firms like Exxon Mobil (XOM). The share price of these companies are rebounding. Moreover, BP's branding is improving. A look at the frequency of mentions for "BP" shows it increased since November 2015. Here is the data from TickerTags: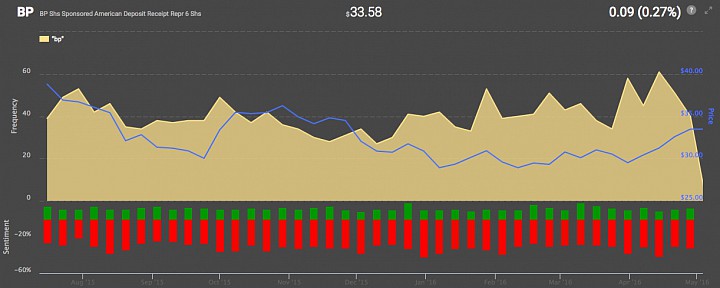 Source: https://www.tickertags.com
Risks: Goldman Sachs (GS) worried that Exxon would cut its dividend. This is unlikely: Exoon is sacrificing its bond rating to sustain its dividend payout. Similarly, RBC Capital markets speculates BP will cut its dividend, citing weak downstream refining activity. BP is committed to its dividend. It is unlikely to cut it, unless oil prices fall again and stay low for an extended period of time.
Predicting the price of oil is a fool's game. Buying distressed stocks like BP and holding for the long-term makes the most sense.
Disclosure: long BP.