Now where have we seen this before? Surprise contradictory headlines that occur shortly after vehement statements by leaders:
*GREECE AIMS TO REQUEST LOAN ACCORD EXTENSION TOMORROW: OFFICIAL
This comes after Varoufakis and Tspiras specifically saying that they will not extend the current loan accord: "Salvation will not come by extending the mistake," adding that compromise on the current program "is not an agreement but a surrender that would complete the euthanasia of our country."
How long until the denial?
Algos love it: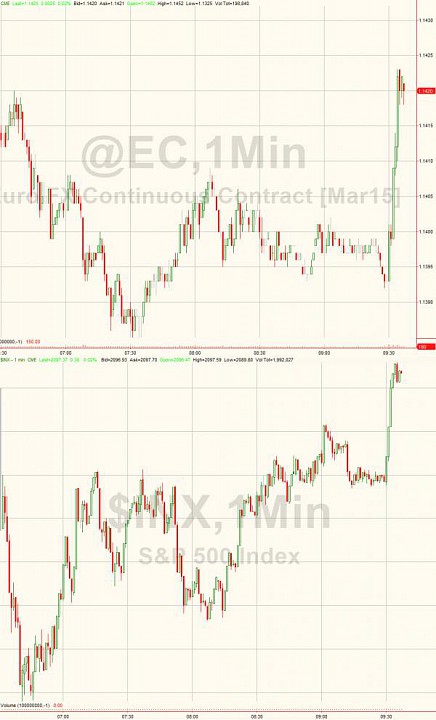 *  *  *
This was all about getting the S&P green from Friday - sucking in those stops...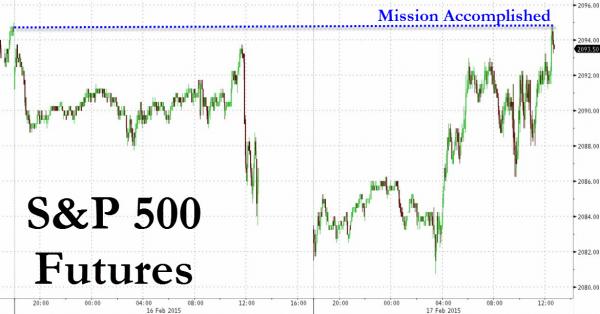 *  *  *
There will be no selloff on the rejection of course, just so stocks can ramp even higher on the next "we have a deal" leak