Twitter (NYSE: TWTR ) is set to report its second-quarter earnings on July 27, just one day after social-network juggernaut Facebook (NASDAQ: FB) . Important questions loom ahead of the release: Will Twitter's recent return to user growth persist? Can Twitter charge high-enough premiums for its ads in a Facebook-dominated digital ad market?
But one hot topic -- Twitter's revenue headwinds -- will likely rise above these lingering concerns when the company reports second-quarter results. Here's why investors should check on Twitter's revenue, and look for insight into what to expect from the key metric going forward.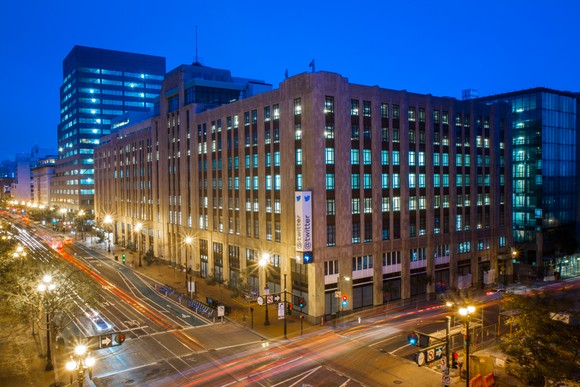 Twitter's recent revenue trajectory is worrying. After decelerating substantially in 2016, Twitter's year-over-year revenue-growth rate officially turned negative in the first quarter of 2017. Revenue was down 8% year over year. Twitter recently blamed its revenue headwinds on increasing competition for digital ad spending, as well as Twitter's move to reprioritize its revenue products.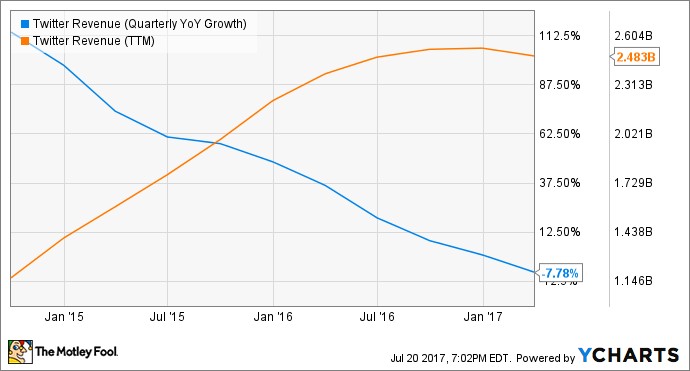 Facebook is likely a primary culprit in the more competitive digital-advertising space that Twitter cites. Facebook's advertising revenue has been skyrocketing...
More