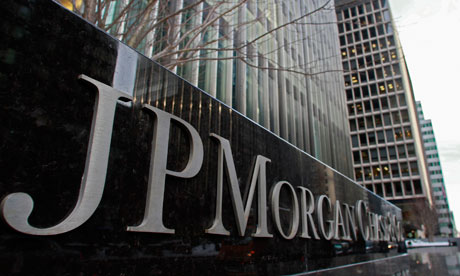 JPMorgan Chase reported a profitable third-quarter this morning, but the financial giant had the wind blown out of its sails when, due to an operational error, news of its earnings embarrassingly leaked on Nasdaq OMX-owned shareholder.com hours before the scheduled release.
Despite over a billion dollars set aside for legal costs as the biggest banks face an inquiry into potential manipulation of the foreign exchange markets, JPMorgan Chase reported earnings of 5.57 billion dollars in the third quarter of 2014, a healthy upswing from the nearly 400 million dollars they lost in the third quarter of 2013.  Net revenue rose by five percent this quarter to 25.2 billion dollars.
As for secrets being out too soon, this is a pretty good one to get out there.