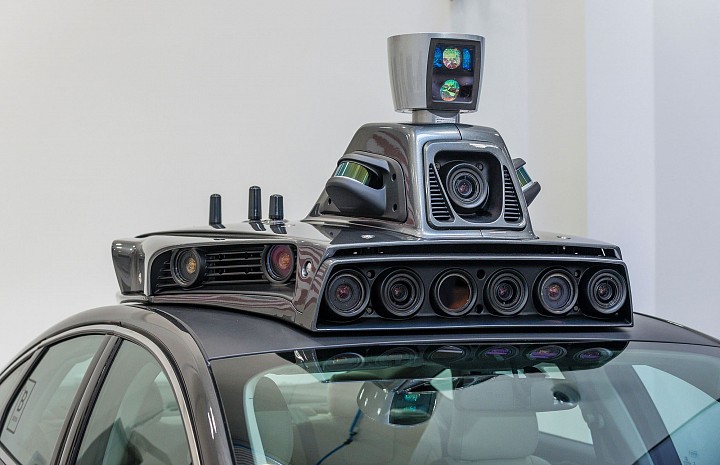 Spacecraft use it to measure distance. Farmers use it to work out which fields need fertilizer. Archaeologists use it to map topography. And, crucially for Uber Technologies Inc. and Alphabet Inc.'s Waymo, self-driving cars use lidar to navigate.
As carmakers and technology entrants scramble to develop autonomous vehicles, lidar has become a highly coveted technology. And now it's at the center of a lawsuit pitting Waymo against Uber, the ride hailing upstart seeking to create its own autonomous vehicle empire.
Waymo, the self-driving car business of Google parent Alphabet, accused Uber in a court filing on Thursday of stealing its lidar designs. Former Google engineer Anthony Levandowski downloaded 9.7 gigabytes of files before he left to found a startup that was subsequently acquired by Uber, the company said in the suit.
"Misappropriating this technology is akin to stealing a secret recipe from a beverage company," Waymo said in a blog post on Medium. "We believe these actions were part of a concerted plan to steal Waymo's trade secrets and intellectual property."
"We take...
More