Any year in which two of the best performing hedge funds are two of our old-time favorites, the aptly named Keynes Leveraged Quantitative Strategies and even more aptly named Tulip Trend Fund, you know is going to be one of "those" years. Only this time joining them at the top after the first quarter is also the Russian Prosperity Fund, while making an unexpected and welcome appearance in the top 10 is none other than everyone's favorite outspoken, if rather timid in recent years, scot: Hugh Hendry's Eclectica, which has returned 14% YTD.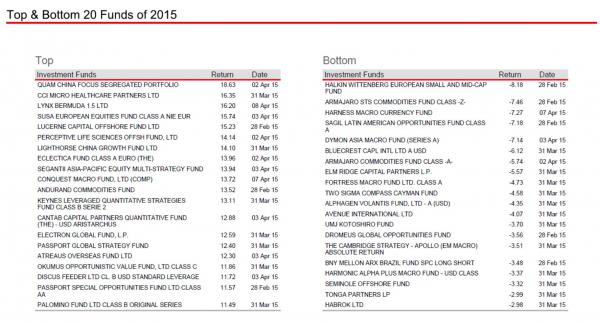 Here are the best performing hedge fund indices according to BofA: up top YTD are the CTAs returing over 6% while at the bottom continue to be Market Neutral funds who are barely above 1%.

HF performance down by strategy: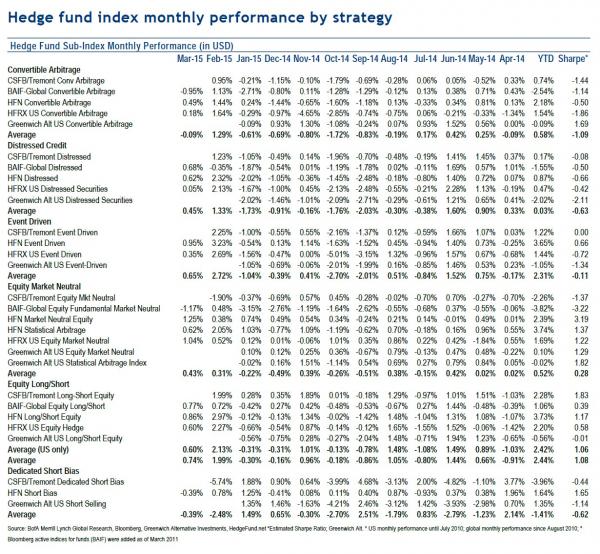 And here are the top marquee hedge fund names broken down by performance on a March/MTD basis...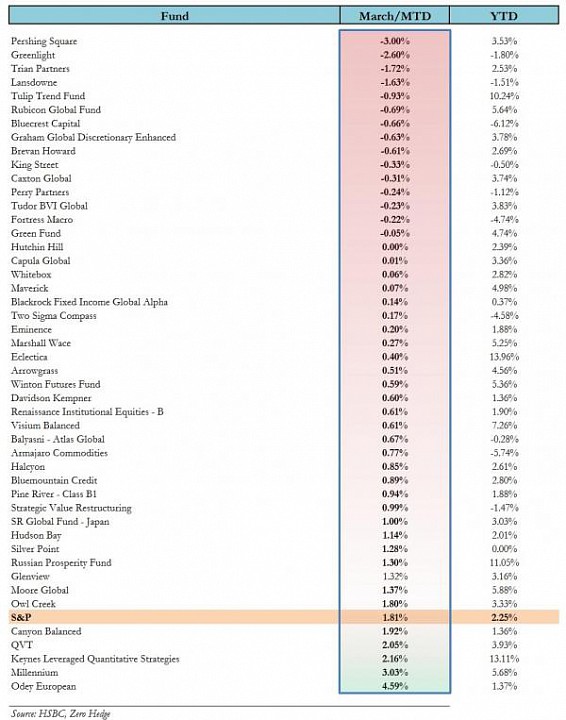 ... and YTD.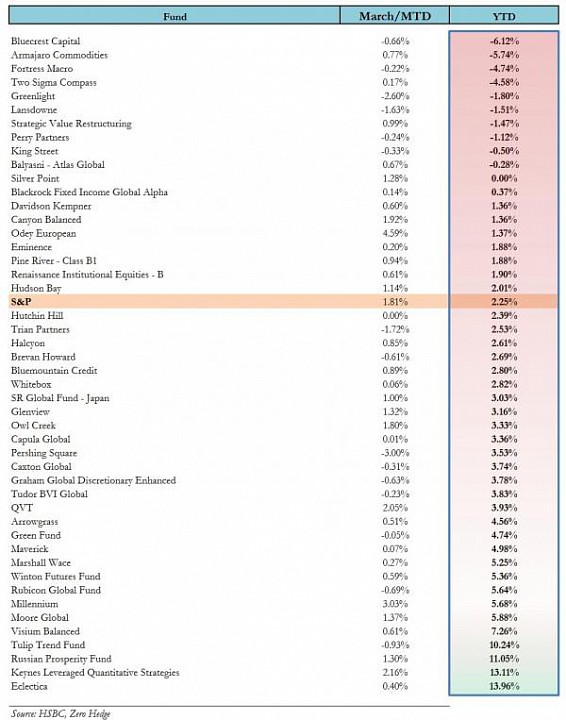 Source: HSBC, BofA