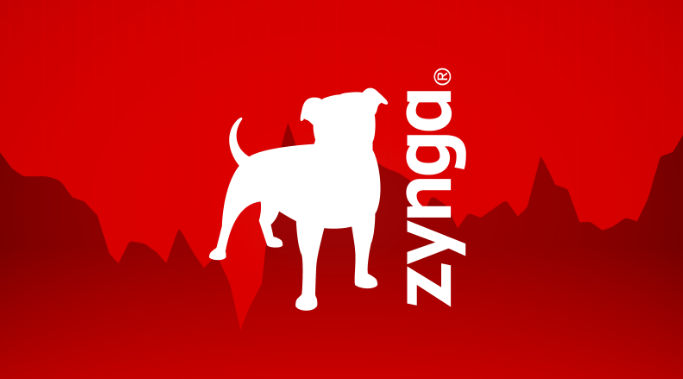 Zynga is a mobile social gaming network, and creator of mainstream games such as "FarmVille" and "Words With Friends." Its been one of my best picks over the past year; I entered at 2.00 on February 23, 2016 and as I type this as of Monday afternoon (7/18), it's been sitting around the 2.88 range, representing a 44% gain. I felt like the company had a lot of growth ahead of it, potential to become a strong leader in the online social gaming space, perhaps an eventual acquisition candidate, with two or so games in its repertoire that can stick to the charts and help its brand and operating metrics going forward.
Its sales are broken down into game revenue (73.4%) and advertising revenue (26.6%). Online game revenue has fallen over time, but advertising revenue has increased and the company has gotten its cost structure in a position over the past eight quarters where deriving positive earnings can ideally soon become the quarter-to-quarter norm.
The company's EBITDA margins lag, but are on the path to improving and there's no reason to think that they can't get into the 20%+ range like its competitors over time (e.g., King, Activision, EA, Nexon). Word With Friends continues to drive the business along with casino-related games. An offshoot of the original FarmVille is also performing well.
The company is also debt-free, which is what I personally feel is best for companies that generate negative net incomes. I don't have an explicit valuation range for the company due to the current stage of the company's development. But to roughly ascertain its current share price, based on a cost of equity of 10%, the company must achieve 13% year-over-year growth (basically improve revenue by a factor of 3.5x by 2026), and improve EBITDA margins to over 20% in ten years' time. Those are not unrealistic assumptions, but they are not light assumptions at the same time. 
Basically this type of growth in term of EBITDA, NOPAT, free cash flow, and working capital: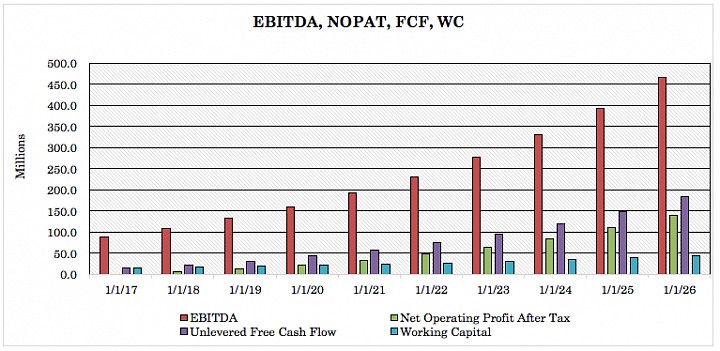 It would be interesting to see if Zynga can expand by moving into PC gaming or even onto consoles as well, but may still be years off given further expansion opportunities on mobile alone. New CEO Frank Gibeau also comes from more of a pure mobile background, having led EA's portfolio of its most popular mobile games.
Conclusion
As for where I'm going from here, I'm actually currently looking to sell at 2.90. Why? Because I think the valuation is becoming a bit optimistic at these levels and I think the future financial assumptions stated above are becoming something of an inherent gamble. I don't have the company rigorously modeled based on my own beliefs, as I think growth companies of this sort are very difficult to model with any degree of accuracy. It's much less about the modeling and more about the extent to which you believe the logic behind the growth story. This stock could very well trade above $3 or get into the mid-singles moving forward, but it's not a gamble I'm willing to take or something I find feasible under conservative modeling assumptions. I've already done much better than I expected on ZNGA regardless and am content to sell around these levels.