Soybeanmeal Long Play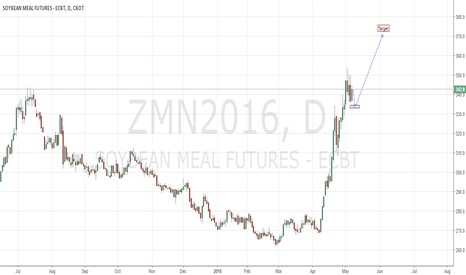 Price did not make the corrective move down to 315/305 last week as was preferred by us but rather traded a sideways pattern between, roughly, 336 and 350. This price moves very much like the soybean price which is not so uncommon. We are adjusting our short term bias a bit and we are now looking for a move further up from here although we do not want to exclude a test of last week's low one more time before price will start trading up next week.
We are putting our price target at around the 370/375 latest by the end of May with is some 8-10 percent up from the current level.