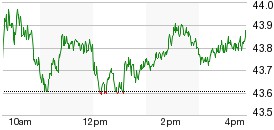 XOMA Corporation XOMA announced that it has entered into an exclusive license agreement with Novartis NVS. Shares of XOMA were up 43.7% on the announcement.
Per the terms of the agreement, XOMA licensed the global development and commercialization rights to its anti-transforming growth factor-beta (TGFb) antibody program in its immuno-oncology portfolio to Novartis.
Novartis will make an upfront fee of $37.0 million to XOMA. In addition, XOMA is eligible to receive milestone payments up to $480.0 million. XOMA is also entitled to receive royalties on product sales between mid-single digits and low double digits.
In exchange, Novartis will extend the maturity date on...
More