Cross Road for crude oil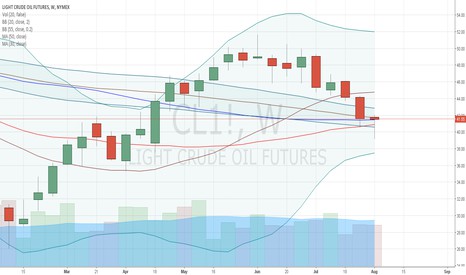 If weekly candle close below (or near) 40$ could be short trend to 37.50. If close over 41.50 could be a good signal for long... but confirmation is 41.40 first (candle close over), then 41.80, 42.90 and finally 44.82.
In Long trend case signal: Short covering at the explained list resistences is more secure...