Summary
Apple introduced the iPhone 7 and 7 Plus at its September event.
IPhone 7 contains numerous innovations in processor design, display and cameras, but lacks a "breakthrough feature".
IPhone 7 represents a significantly better value than previous generations, and needs to be marketed on that basis.
Apple (NASDAQ:AAPL) CEO Tim Cook claimed at the September 7 event that iPhone 7 is the best iPhone ever. I came away from the event thinking that although iPhone 7 was greatly improved, it would not sell itself as iPhone 6 had. Partly this is a consequence of Apple's evolutionary approach and of increasing competition. Partly it's the result of the enormously negative coverage of iPhone 7 that began early this year. Apple has to counteract the "no innovation" mantra that has been chanted endlessly by technology pundits. If it can do that, iPhone 7 can be very successful.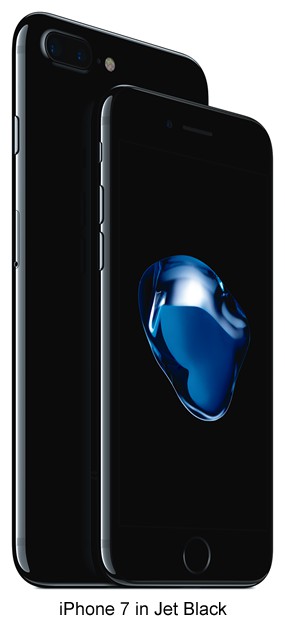 Striking a Balance
This article is intended in part to be a follow up to the podcast Brian Bain and I did on the September 7 event. Since we agreed that we'd try to keep it to a half hour, I figured that there would be more than a few loose ends, as well as areas that deserved more in-depth treatment.
Some of the comments we received seemed to be in reaction to the title "Apple Event Recap: Why The iPhone 7 Will Struggle", which comes across as a little more negative than intended. What Brian and I both strive for is to present a balanced view of the technology companies we talk about. In the case of Apple, that means acknowledging that not everything Apple does is "amazing", despite the overuse of that word during most Apple events.
I'm writing for investors, not fans, whether it's about Apple or any other company. So it's not unusual for fans to come away from my articles more than a little dissatisfied with my take on their favorite companies or products. Apple fans may be dissatisfied that I didn't wax poetic over Apple's new iPhone 7, which was only improved, not perfected.
That being said, the improvements were substantial and vitiate the argument that iPhone 7 lacks innovation. Apple's key technology innovation continues to be in the area of processor technology. Apple's A10 Fusion system on chip (SOC) now features four CPU cores, once again, of its own design. Two cores are "high performance" cores that provide 40% better performance than the A9 of the iPhone 6s. The other two cores are "high efficiency" cores that perform tasks that don't require the speed of the high performance cores.
Apple claims that the A10 is the fastest smartphone processor in the world, and I have no reason to dispute that claim. Past claims have held up to scrutiny by third party reviewers. As shown in this still from the event presentation, Apple continues to make large performance gains in its processors.
In addition to the 40% CPU speed improvement, Apple claims a 50% speed improvement for the GPU section. More importantly, Apple has been able to do this while substantially increasing battery life. Partly this is due to the low power cores and a "performance controller" that allocates tasks to the appropriate cores. The greater efficiency is also due to improvements in the GPU. It actually cuts down power consumption by 1/3rd compared to the A9 of the iPhone 6s.
These are...
More