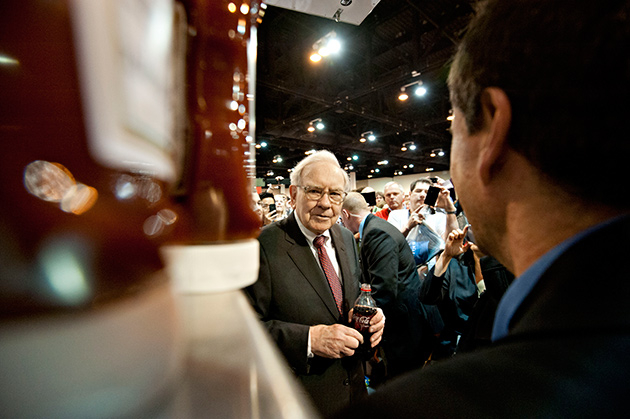 Warren Buffett's Berkshire Hathaway Inc. said third-quarter profit doubled on a one-time investment gain in Kraft Heinz Co.
Net income climbed to a record $9.43 billion, or $5,737 a share, from $4.62 billion, or $2,811, a year earlier, the Omaha, Nebraska-based company said in a statement Friday. Operating earnings, which exclude some investment results, were $2,769 a share, beating the $2,721 average estimate of three analysts surveyed by Bloomberg.
Buffett, 85, has been deepening his relationship with investment firm 3G Capital. In 2013, they bought ketchup maker H.J. Heinz together and embarked on an aggressive cost-cutting drive to boost margins. Then, in March, they engineered Heinz's purchase of Kraft Foods Group Inc., creating the third-biggest food and beverage company in North America and a $4.4 billion...
More