Four months into 2016 and still in the red, Disney (NYSE:DIS) is one of the worst-performing stocks in the Dow so far. Yet shares recently crossed $100 for the first time since January following a 17% rally.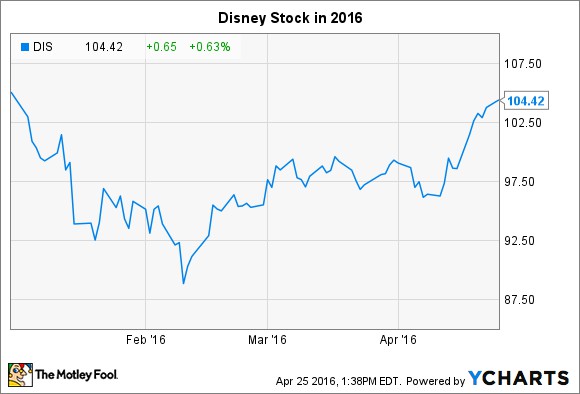 The House of Mouse isn't likely to announce good news on its ESPN-anchored TV business when it posts quarterly results on May 10. That operating segment was Disney's worst performer last year, thanks to slowing growth and slumping profitability as subscribers dropped cable bundles in favor of Internet-delivered entertainment. That negative trend will probably continue into 2016, but he entertainment titan has other levers to pull to keep operating results churning higher.
1. Box office teamwork
Disney's studio business almost doubled its profits last quarter as earnings touched a record-high $1 billion. That epic run was mostly due to a blockbuster franchise introduction, Star Wars, that investors can't count on recurring with any regularity.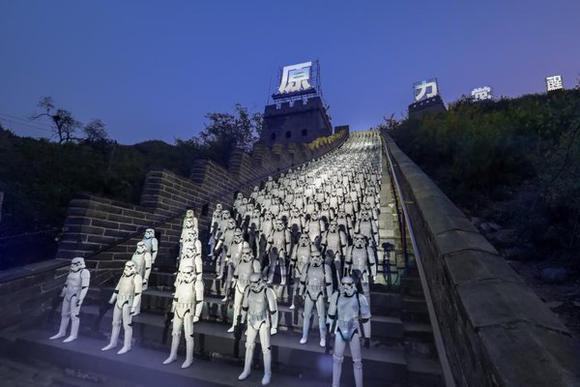 Yet as great as they are for the business, Disney doesn't need Jedi-fueled global wins like that to keep the theater business growing. So far this year, it's already succeeded with solid hits from its animated studio (Zootopia) and its Disney Pictures unit (The Jungle Book). Next up is Captain America: Civil War and what's likely to be another top Marvel film. Between Pixar, Lucasfilm, Marvel, Disney Animation, and Disney Pictures, there's no shortage of opportunities for Disney to raise the bar on box office sales this year.
2. Licensing...
More