WTI Crude Oil prices have fallen from 107.56 high on the year in June down to 79.73 last week. This has become a full-fledged trend, pushing into new lows on the year. However, the 10/16 session candle last week was a bullish engulfing candle, signaling some consolidation ahead in the upcoming week.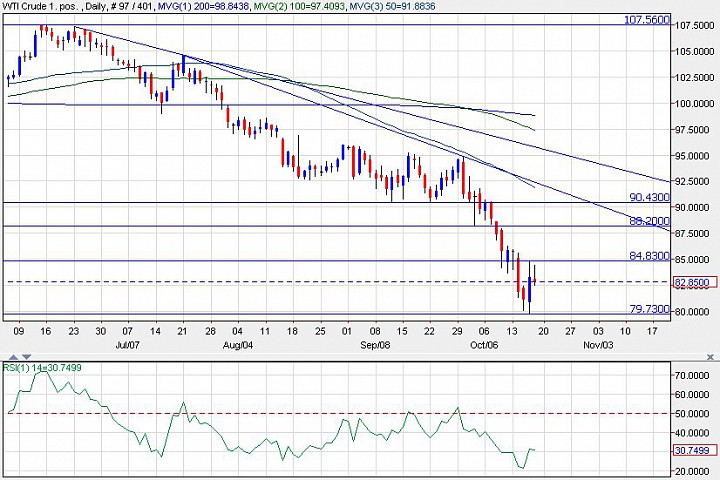 (WTI Crude Oil Daily Chart)

If the market pushes above 84.85, the 88.20 support pivot could become the next resistance. We have not had any significant bullish corrections and a rally back to 88.00 would already be the strongest retracement during the current decline, so we really should temper bullish outlooks resulting from the bullish engulfing candle.

Instead, many could be looking for a rally to fade and this bullish engulfing pattern could signal this pending rally to be faded.