On Monday (10/31) I noted that GE's rally attempt was being challenged by a falling channel resistance. I noted the resistance at 29.50, and the prospect of further downside towards 28.00.

GE Daily Chart 11/3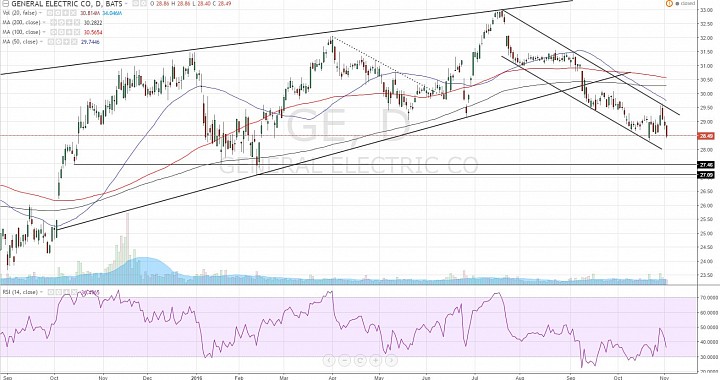 (click to enlarge)
Deeper correction; next support:
- Despite GE being bearish since July, I still consider it a long-term bullish market. 
- The short to medium-term bearish "trend" could be interpreted as a bearish correction. 
- Looking at the daily chart, we can see that the next critical support area is somewhere between 27.10 and 27.50. 
- I would anticipate support just above 27.00.