It would appear that monetizing more than 100% of your debt and constant daily reassurances that everything is awesome are not enough to create real world economic growth. Japanese manufacturing PMI slipped to 51.5 in February (missing expectations of 52.2), its lowest since July 2014 as New Orders & Employment slowed. Perhaps most worrying for the deflation-death match Abe is wagering, Output prices tumbled. Japanese stocks don't care of course, having entirely decoupled from JPY when The BoJ scared the FX carry markets with its 'hawkish' bias and 5-4 vote.
PMI slipping...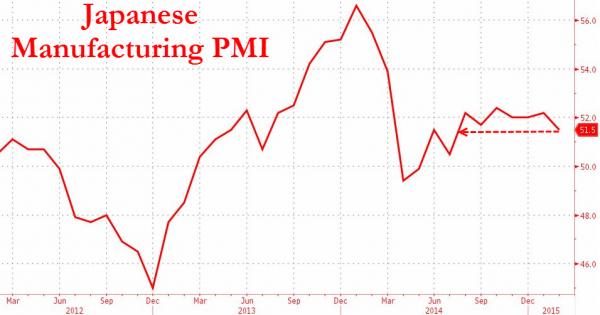 As Output Prices tumble...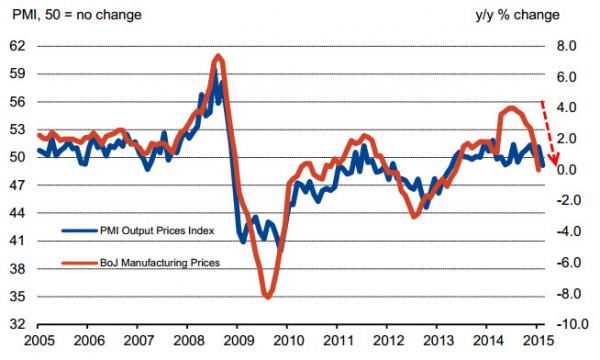 As Markit notes,
"However, employment growth weakened for the second successive month in February despite reports of an improving economy."
*  *  *
Meanwhile, Japanese stocks and JPY have entirely decoupled since the BoJ hawkishness scare - almost as if someone wants the world to believe that Grexit is entirely irrelevant...