The latest small business survey from NFIB shows mounting pressures for small business resulting from limited pricing power and modestly rising wages (in fact the worst pressure since 2008's crash and 1999/2000's plunge).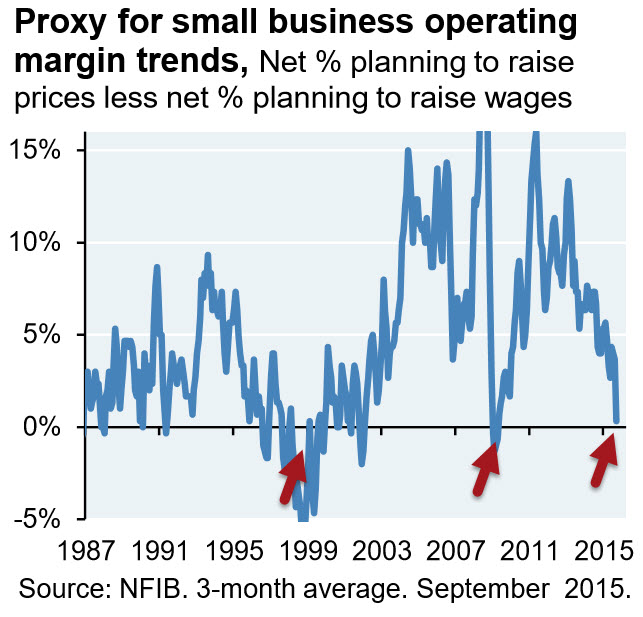 Chart: JPMorgan
Absent a substantial growth pick-up that helps top-line sales (extremely unlikely in a surging USDollar, slumping global economy), the hopes and dreams of continued wage growth in 2016 will be dashed on the minimum-wage-driven, Obamacare-slayed bankruptcy shores of middle America.
Is it any wonder that small business optimism is crashing?