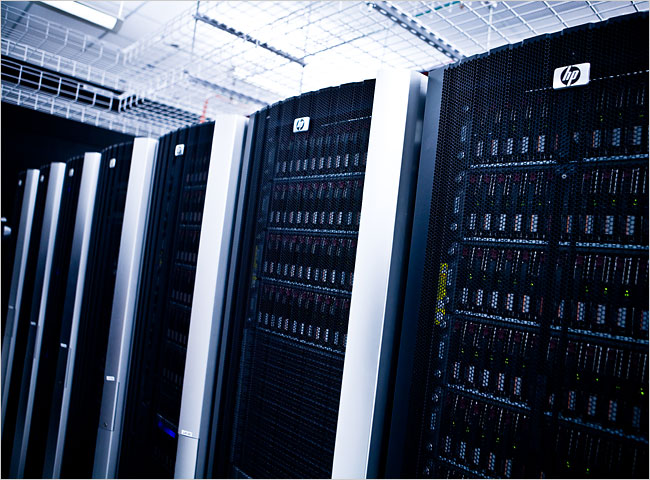 Hewlett-Packard reclaimed the title of biggest seller of servers worldwide last quarter as IBM's sales fell 10%, according to a report released Tuesday.
H-P's rise in server ranking comes a week after Chief Executive Meg Whitman told analysts that the Palo Alto, Calif.-based technology giant saw strong server sales in the last quarter due in part to the uncertainty created by Lenovo's $2.3 billion acquisition of IBM's low-end server business.
H-P recorded $3.2 billion in worldwide server sales in the second quarter, or 25.4% total share of the market, IDC said. IBM slipped to No. 2 with 23.6% share of the market. H-P sales grew 4% year-over-year, while IBM shed 10.2%, IDC said.
Dell Inc. was at No. 3 with 16.6%, while Oracle and Cisco Systems were tied at No. 4 with around 6% each.
http://www.marketwatch.com/story/h-p-surpasses-ibm-as-no-1-in-server-sales-2014-08-27