Gold practically a 'high-yielder' by comparison: Gundlach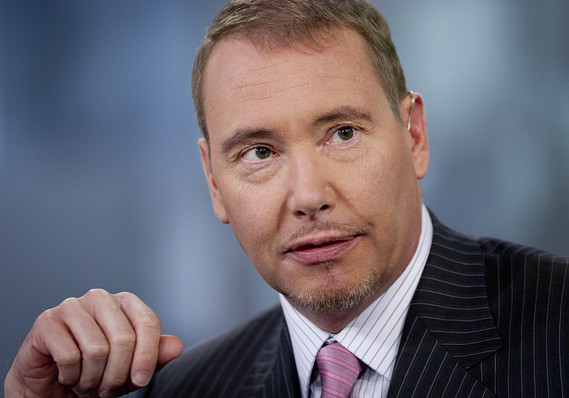 Bloomberg
Jeffrey Gundlach takes a shine to gold.

With government bond yields negative in Switzerland and parts of Europe, gold looks attractive by comparison, bond trader Jeffrey Gundlach of Doubleline Capital said in a television interview Tuesday.

The yield on 10-year Swiss debt turned negative earlier this month, and yields on a number of shorter-dated eurozone government bonds have also been in negative territory, meaning investors are effectively paying governments for the privilege of holding their paper.

"Amazingly, people are paying Switzerland to warehouse their money for 10 years...That makes gold a high-yielder, because it yields zero," Gundlach quipped in an interview with CNBC. "So you're in a world that is being incrementally favorable for gold."
And with volatility in the currency market rising, gold is likely to continue rising "in the months to come," he said.
Gold futures GCG5, -0.65% jumped $13.50, or 1%, to $1,292.90 an ounce on Tuesday, as U.S. stocks skidded in the wake of disappointing earnings and asurprise drop in durable-goods orders. Overall, gold has climbed more than 9% so far this year.
The metal is often expected to suffer in an environment of rising interest rates as the commodity's lack of yield makes it less attractive. But a deflationary global environment has served to keep European yields under pressure, and even push them into negative territory, while also raising doubts about the likelihood the U.S. Federal Reserve will deliver a rate hike that had been widely penciled in for mid-2015.
William Watts