Hi, friends.
It's me again and my Apple chart. It's too bad that only the chart is mine, and not
the company.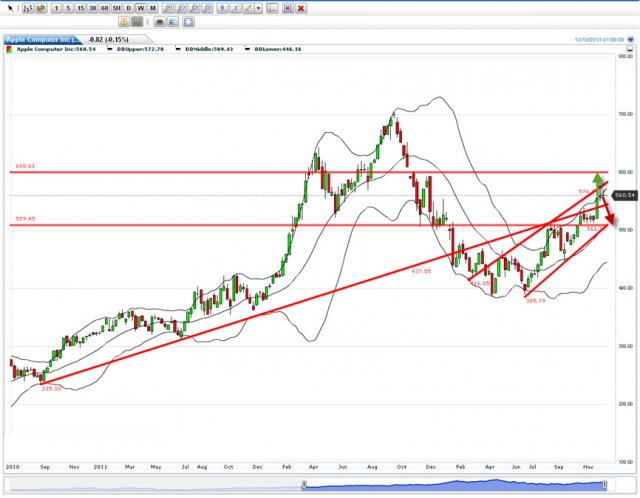 Whatdowesee? The trading week turned out to be uneventful amid low volatility. Unfortunately, the stock did not price in the US jobs report. Generally speaking, the stock has been acting quite odd in recent weeks. The stock has not been reacting to o robust economic data stateside or speeches by monetary officials. Most likely the stock is already
expecting the Fed's QE decision due out this week. Even now many analysts think that QE tapering could start as early as December. I will abstain from making any trades for the time being.
The USD 600 target price is still relevant, and the only thing that remains unknown is when the stock could reach this threshold. Going forward, I assume the stock will test
levels near my red diagonal line and the USD 511 mark.