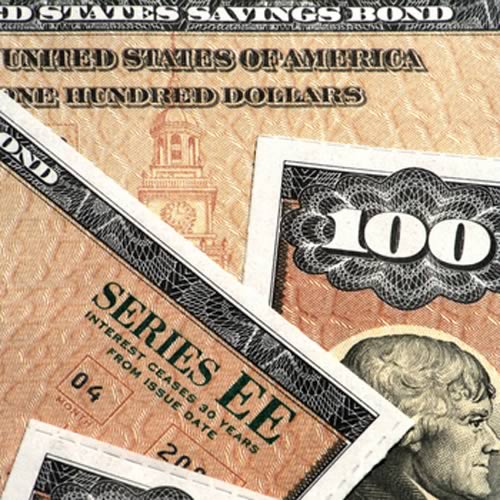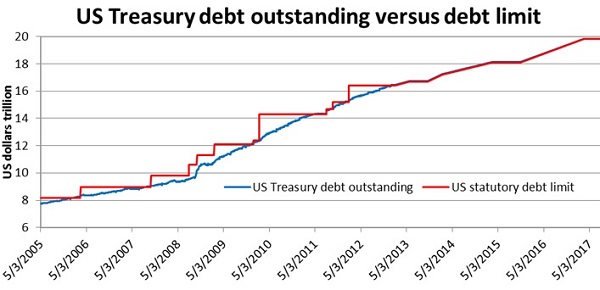 Source: Bloomberg L.P., data from May 3, 2005 to Aug. 2, 2017. Gaps in data are due to the temporary suspension of the debt ceiling from Feb. 2013-May 2013, Oct. 2013-Feb. 2014, Feb. 2014-March 2015 and Oct. 2015-March 2017.
In late July, Treasury Secretary Steven Mnuchin told Congress that the federal borrowing limit must be raised by Sept. 29 or the US government risks running out of funds to pay its obligations.1 The US Treasury projects that its cash on hand to handle emergencies and other expenses will fall to $60 billion by the end of September –well below its preferred balance of around $300 billion.2
So Congress is, again, being asked to raise (or temporarily suspend) the debt ceiling to allow the US Treasury to issue more debt and continue honoring its obligations. We expect the debate to be contentious. Some Republican House members may demand concessions in return for supporting debt limit legislation, but House Democrats may not go along. Further complicating discussions, the 2018 budget negotiations will also be underway. There may be attempts to link the two issues, either formally or informally.3 Failure to agree on a budget resolution increases the risk of triggering a government shutdown, but we believe this is a low-probability event.
Implications for short-term debt markets
Invesco Fixed Income believes that Congress will likely raise the debt ceiling or suspend it, allowing the US government to resume normal debt issuance and financing activities. However, in the next several weeks, US short-term bond markets could be choppy. We have already seen uncertainty over the debt ceiling manifest itself in the Treasury bill (T-bill) market. Yields on 3-month T-bills maturing in October spiked to 1.18% in late July, as shown in the chart below, inverting the US Treasury yield curve.4 This quickly...
More