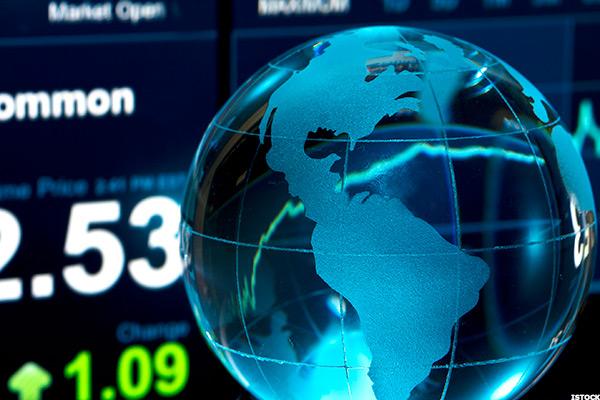 Updated from 5:53 a.m. with earnings from General Electric.
Here are 10 things you should know for Friday, April 22:
1. -- U.S. stock futures were mixed Friday after Wall Street's three-day winning streak ended after the earnings from a number of corporate giants disappointed investors.
European shares fell in while Asian stocks ended the session mixed. The Shanghai Composite Index gained 0.2%.
Oil prices in the U.S. early Friday rose 0.2% to $43.29 a barrel.
2. -- The economic calendar in the U.S. Friday is empty.
3. -- U.S. stocks on Thursday declined as a barrage of earnings reports that weren't as good as investors expected dragged Wall Street lower.
The S&P 500 fell 0.52%, the Dow Jones Industrial Average fell 0.63%, falling below 18,000 again, and the Nasdaq slid 0.05%.
4. -- Alphabet (GOOGL) , the parent of Google, missed earnings expectations for the first quarter.
Alphabet posted $20.26 billion in gross revenue for the period, while Wall Street expected $20.32 billion. Earnings per share of $7.50 were well below forecasts of $7.96 per share.
Though gross sales disappointed Wall Street, they represented a 17% gain from the first quarter of last year.
"The primary driver was the increased use of mobile search by consumers," Chief Financial Officer Ruth Porat said.
Alphabet stock was trading near all-time highs before the report "leaving no wiggle room for a disappointment on what were very high expectations," said Jim Cramer, TheStreet's founder and manager of the Action Alerts PLUS portfolio, which owns Alphabet.
"While some bears may point toward the operating expense growth in the quarter," Cramer added, "we note that this is due to a sizable yet targeted increase in head count as the company ramps [up] its efforts across cloud, apps and other high-priority areas."
The stock fell 5.2% in premarket trading.
5. -- Microsoft (MSFT - Get Report) became the latest victim of the slump in PCs during its fiscal third quarter. It did, however, show some signs it may be correctly adjusting to the changing tastes of consumers, both retail and commercial.
The software giant reported adjusted earnings per share of 62 cents and revenue of $22.08 billion in the quarter ended March 31, slightly missing analyst estimates of 64 cents and $22.09 billion, respectively. The figures represent no change in per-share earnings and...
More