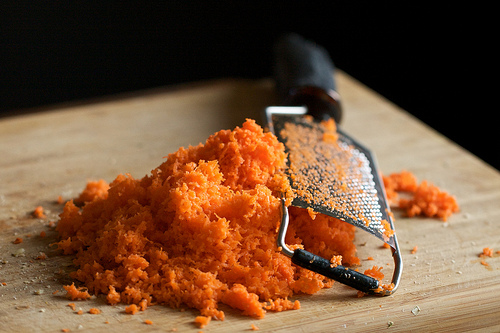 At this point, the famed Starbucks (NASDAQ: SBUX) steamy signature fall beverage, the famed Pumpkin Spice Latte, is an American staple once the months slowly begin the cool down.
Known to some as simply the "PSL," the warm comforting drink is hugely popular at the end of the summer through winter, adorning the hands of customers
The official Twitter (NYSE: TWTR) also confirmed the change with this funny quip:
"In between a yoga retreat and a vision quest, I made a big decision to use real pumpkin. My dad is so proud."
Although not confirmed by Starbucks, The Washington Post reported that the trigger that prompted the coffee giant to removed artificial ingredients from its PSLs and include pumpkin puree was a series of post by popular blogger The Food Babe.
"I have been keeping in constant contact with Starbucks — emailing them nearly every month and asking them for updates on their progress," Vani Hari, also known as The Food Babe, wrote in a post, according to The Post. "Considering that they don't use caramel coloring in their drinks overseas, it should be a pretty quick change, right? While the process has been slow, we are getting what we asked for."
The beverage will now be made without the aid of artificial colors or flavors and include pumpkin puree to give it its signature fall taste.
"It was simple — espresso, perfectly steamed milk, warm fall spices with delicious flavor of pumpkin pie that reminds you of the cool, crisp days of autumn," Starbucks's Director of Espresso and Brewed Coffee Americas Peter Dukes wrote in a blog post, according to The Washington Post. "So, with that great taste you know and love, the PSL returns this fall, and this time it will be made with real pumpkin and without caramel coloring."
Food chain Panera (NASDAQ: PNRA) also announced that it would be removing the artificial flavors and colors from its PSL's, as well.
This, although a smart move by the company, is not something necessarily new. Companies from Campbell's to Panera have eliminated artificial flavors and colorings from its menus recently, in hopes that consumers will look to their brands as healthy. 
For more business and financial news, click here.
*This is editorial content and expresses the opinion of the reader.