CSX jumps on M&A talks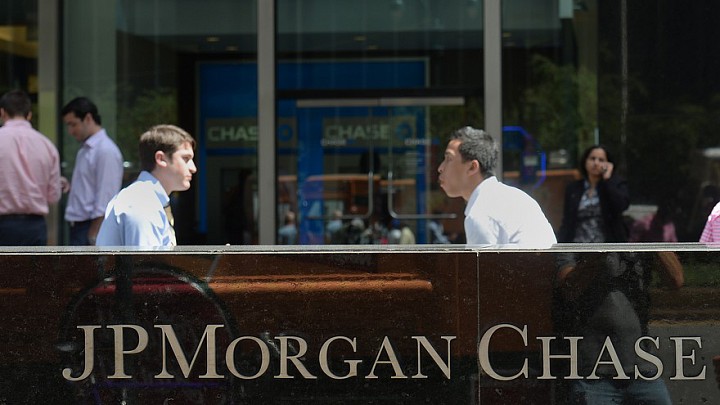 AFP/Getty Images
Investors await a busy week of earnings, starting with J.P. Morgan Chase on Tuesday.


The U.S. stock market ended Monday's volatile session sharply lower as selling intensified at the last hour.
Volatile trading came on the heels of last week's deep losses that had been triggered by global economic growth concerns.
Monday's trading marked the fifth consecutive day of 1% moves for the S&P 500 and triple-digit moves for the Dow Jones Industrial Average.
Key technical levels were in focus, especially as there was no data on the economic calendar and bond markets were closed for Columbus Day holiday.
The S&P 500 SPX, -1.65% closed down 31.39 points, or 1.6%, to 1,874.74. The benchmark index has pulled back more than 6% from its peak reached on Sept. 18.
All of the main benchmarks are trading below their 200-day moving averages. Falling below the 200-day moving average level, and in the case of the S&P 500, below the 1,900 level, is considered significant as many analysts see the breach as a sign of further declines. 
The Dow Jones Industrial Average DJIA, -1.35% dropped 223 points, or 1.3%, to 16,321.07. The blue-chip index turned negative for the year on Friday and is now down 1.5% year-to-date.
The Nasdaq Composite COMP, -1.46% dropped 62.58 points, or 1.5%, to 4,213.66. The Russell 2000 RUT, -0.38% gave up solid gains of early morning and closed down 4.3 points, or 0.4%, at 1,049.17.
Karyn Cavanaugh, senior market strategist with Voya Investment Management, is not surprised by increased volatility.
"Normal markets are volatile and the 6% pullback on the S&P 500 seems like a big drop while in the middle of it, but it's not," Cavanaugh said.
Cavanaugh pointed out that companies that were profitable two months ago may see their share prices run up again after earnings are released soon. She argues that volatility only made stocks cheaper and more attractive.
On Tuesday, earnings season will get under way in earnest with major banks such as J.P. Morgan Chase & Co. JPM, -0.62% and Citigroup Inc. C, -0.42% among those due to report.