A week ago we noticed something extreme in the price relationship between gold and oil. At the time we asked "is gold rich or oil cheap?" It appears we have our answer... perfectly tagging the January highs in the gold/oil ratio, the screaming rally in oil has pushed the ratio back into a less extreme region...
From a week ago...Is Oil Cheap? Is Gold Expensive?
And now...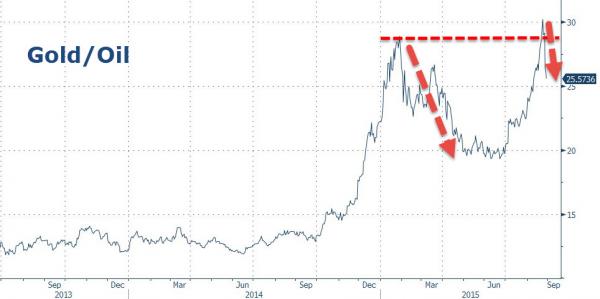 The same level we saw in early 2009 before oil surged...
And in the last few days post FOMC Minutes, the oil-USD correlation regime has shifted dramatically...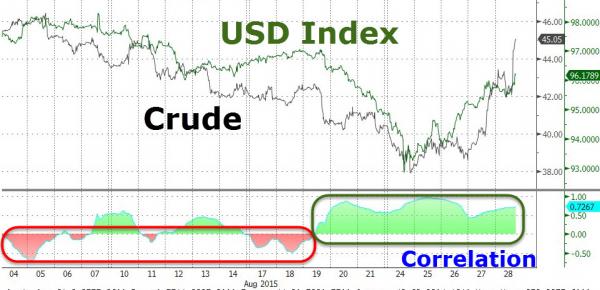 So does Oil have further to run? or is gold set for a renewed drop?
Charts: Bloomberg