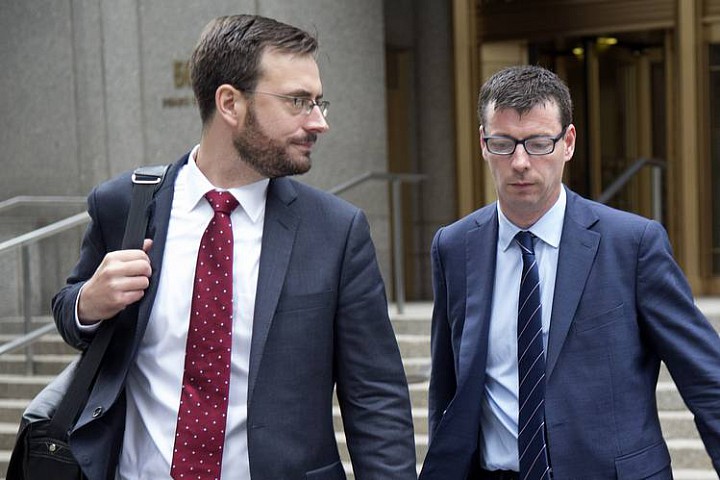 NEW YORK—The first U.S. jury to hear evidence about a sprawling scheme to manipulate a key benchmark interest rate convicted two former Rabobank traders Thursday.
The New York jurors looked past the complex world of currency trading to zero in on a simple argument made by prosecutors—that the defendants skewed interest-rate estimates to benefit Rabobank's trading positions because it was good for the bank, and thus, good for them—and unanimously agreed.
The investigation into interest-raterigging the London interbank offered rate, or Libor, already has touched many of the world's largest banks, costing them billions of dollars in fines. But Thursday's verdict was the first time a U.S. jury had weighed in on the probe.
So far, 13 individuals have been charged in the U.S. in connection with the investigation and a handful of defendants have pleaded guilty, including three other former Rabobank traders. But none had previously gone to trial. The three Rabobank traders who pleaded guilty testified last month against their former colleagues during the trial.
The verdict caps a yearslong probe by the Justice Department, which has at times taken criticism for not charging employees at major financial institutions while charging the banks themselves.
"Today's verdicts illustrate the department's successful efforts to hold accountable bank executives responsible for this global fraud scheme," Assistant Attorney General Leslie R. Caldwell said in a statement.
In the Rabobank case, the Dutch lender's two traders, Anthony Allen and Anthony Conti, both U.K. citizens, had denied the charges arguing, in part, that they didn't directly benefit from the trading positions...
More