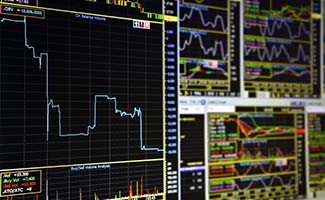 InvestorPlace - Stock Market News, Stock Advice & Trading Tips
When it comes to growth or momentum stocks, there are some investors who don't care about risk. They just buy up the big names and let it ride. Certainly there is some merit to this approach if one's risk tolerance is high enough.
I'm sure many readers own these stocks. But I think they are overvalued and we are headed for a correction, so now is the time to at least hedge your downside with covered calls.
Covered calls give you the opportunity to sell the right for another investor to buy your stock at a given price on or before a given date. You earn a premium for selling this right. If you use a high-priced growth or momentum stock with covered calls, and you sell that right several months out, you can make a sizable premium.
That premium can serve as a downside hedge and as immediate income. My stock advisory newsletter, The Liberty Portfolio, uses covered calls but avoids these momentum plays because they carry too much risk. The Liberty Portfolio concentrates on lower-risk stocks that offer opportunities for additional monthly income.
Covered Calls: Chipotle Mexican Grill (CMG)
Source: Shutterstock
Chipotle Mexican Grill,Inc. (NYSE: CMG ) is still struggling. Once the food-borne illness issue broke, CMG stock never was able to recover...
More